Discussion Starter
•
#1
•
I had a pretty good year hunting whitetail in upstate NY. I got a nice 8 point on Thanksgiving morning about 5 minutes after sunrise! Both brow tines broken from fighting!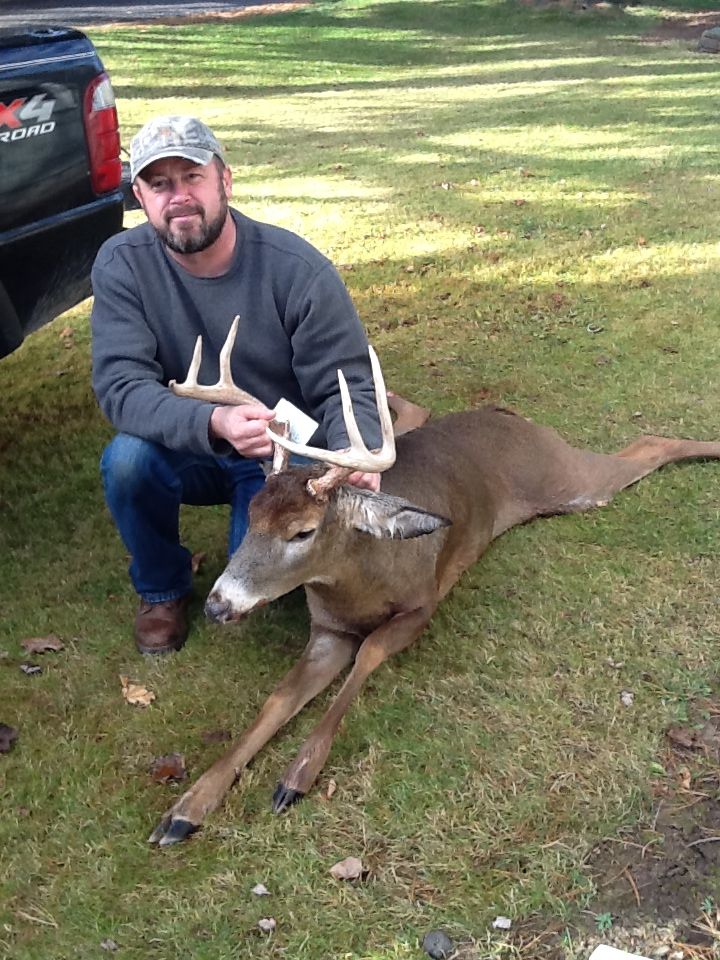 Then that Saturday I was sitting in my blind wondering what in the hell I was doing out on such a blustery, snowy day. There would be no deer moving about this day. Well it was snowing so hard I could barely see the hill across from my blind ( maybe 50 yards visibility). I was ready to call it quits ( about 3:45) when the snow started to let up. I bent out of my seat to start putting my gear into my pack when I straightened up I saw a doe coming off the end of the field in the exact spot I shot the buck on Thanksgiving morning! Well as I grabbed for my gun, another one came out right on this one's trail. I put the first one in my scope, then scoped the second who seemed a bit bigger. BANG!!! It dropped like a rock! Well, the first one ran maybe 10 yards and stopped! I just couldn't resist! BANG!!! It dropped like a rock too! Neither one even made a single step! Both were killed within 20 seconds and within 30 feet of where I dropped the buck 2 days before!!! The freezer is full this year!!!
This is my first season using my Remington 750 (30-06). And I gotta say it is a sweet piece of machinery!