Discussion Starter
·
#1
·
I think I may have a Ruger addiction.
I have always collected and hunting with mostly Ruger rifles
since I was a teenager. Just like they way they are made,
like their look, they way the feel and handle and most of
all the way they SHOOT.
If I come across a bargain on one I always buy it if funds are available.
Usually happens every year or two that I happen across one, but over
the past few months I have stumbled upon 3 Ruger Rifles at
such good deals, I just couldn't say no. Here they are: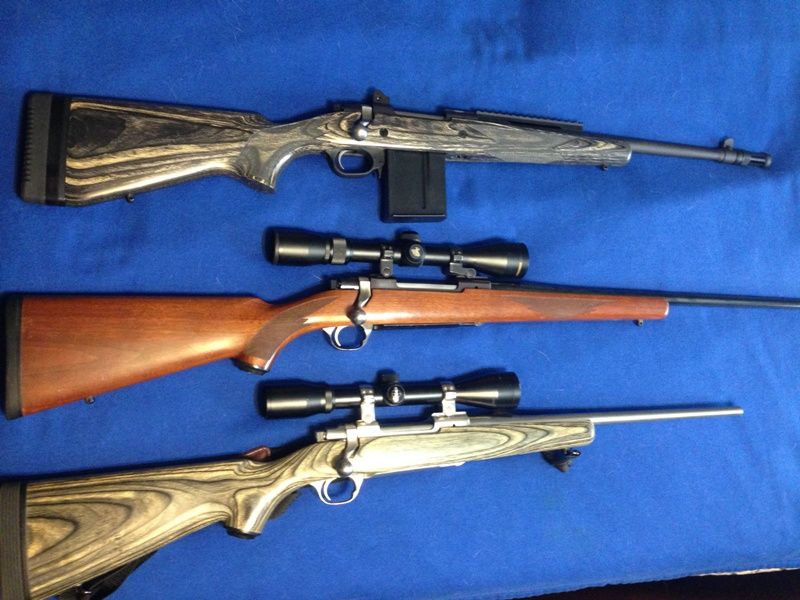 Top to bottom is:
New Ruger GSR Scout rifle in 308
Used Ruger MKII rifle in 30'06 with a Nikon 3x9-40 scope
Used Ruger MKII compact rifle in 243 with a Swift 4X40WA scope
I need to put a LER scope forward of the bolt on the Ruger scout rifle
and something better on the Ruger compact rifle in 243 and we will see
how they shoot.