So, after a long hiatus, I found myself up in Payson, AZ, awhile back and decided to check out new developments around the local airport. I was rather startled to see some interesting businesses that had popped up immediately adjacent to the runway ...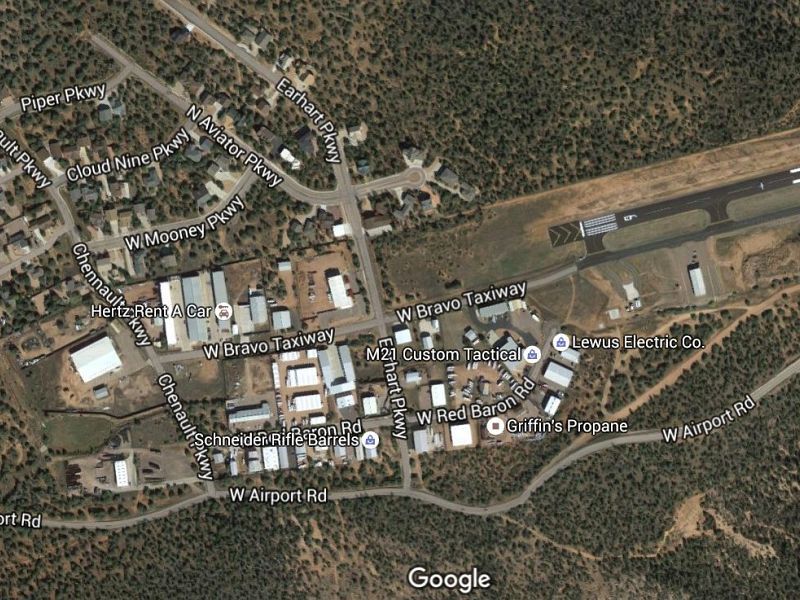 Now, call me crazy (I've been called worse), but, IMHO, isn't it challenging fate just a tad too much to have an AMMO Factory, a nice SPARKY Electric Equipment Mfg., AND a PROPANE Supplier (OMG!) all bunched together - right NEXT to the spot where small aircraft 'flare out' and touch down?
Gahd, I wonder what these folks think about when it's really foggy outside and they learn that some airborne idiot's radio has failed? So much for Arizona Zoning Regulations - or the lack thereof! Duh!