Discussion Starter
·
#1
·
I posted a report here last Friday with pics. I had to find out if last Friday was a fluke or not. These results are very similar to last Friday's. I've not done near this well, and certainly not consistently, in the past. However, I *have* been shooting far more in the past year than ever. I reckon that practice is starting to pay off.
Before shooting the targets shown below today, I rented a Nighthawk Talon, and shot 50 rounds of Federal 230gn. Didn't do as well as I did with the Ruger and my reloads, so won't even show that one here.
Each target below has 50 rounds of reloads thru it (230 grain Berry's plated round nose).
50 Rounds, 7 Yards, Offhand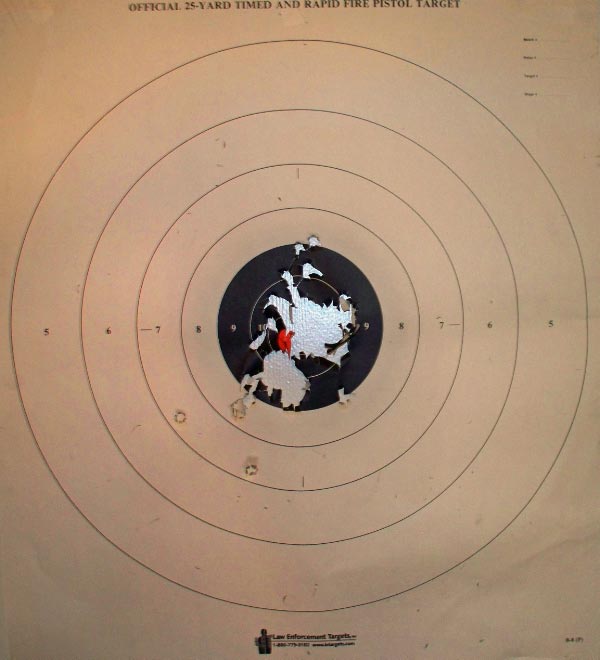 50 Rounds, 7 Yards, Offhand Again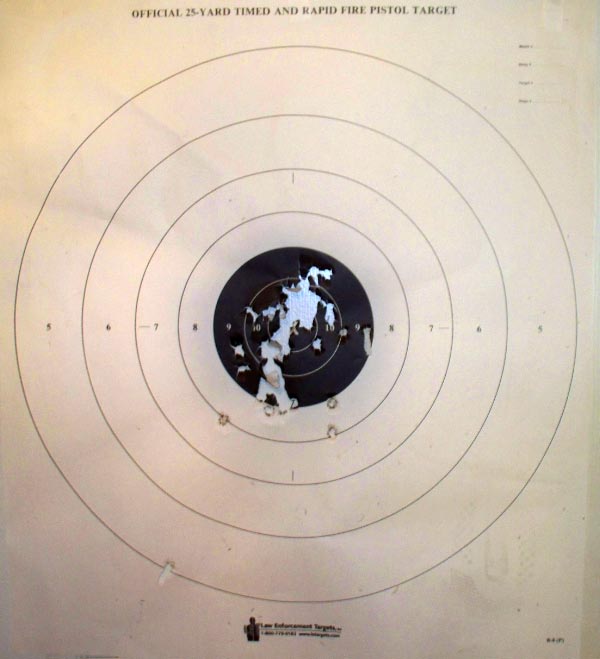 50 Rounds, 10 Yards, Offhand