With over 26,000 members here, we are bound to have a great deal of insight and helpful information regarding shooting techniques and exercises. This thread is designed to be a place were RF.Net members can ask questions, share and discuss these ideas with other members. I've moved bobski's posts that were contained in the contest section to get the ball rolling
Good Shooting To All
BuckJM53

for all of you that want to improve your scores for the online matches, this is the thread to ask the questions on how to. i posted some pics to encourage you and that i will share whatever knowledge i have to make you the best.
tell ya what, i wont shoot but if anyone wants pointers, just ask. id love to pull the best out of all of you....and see it transfer to one hole. just ask.
25yds iron sights, timed fire practice. 5 shots 2 strings 20 seconds. on a good day. (4-10x's)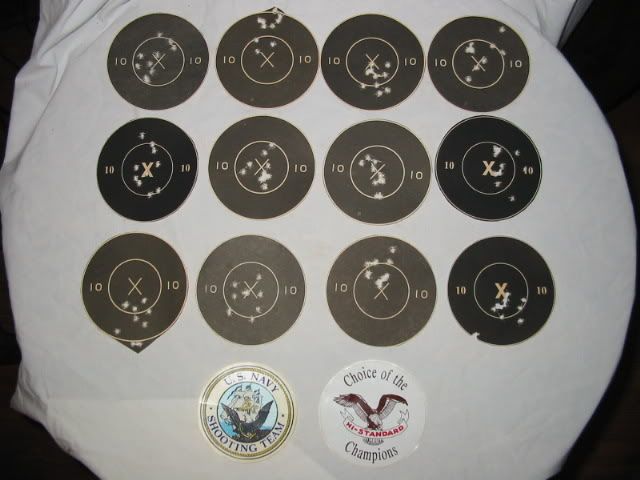 typical 25yd rapid fire, 5 shots 2 strings, 10 seconds...in my day.