Discussion Starter
·
#1
·
Decided not to hijack wolfsongs post to 45Colt so will start another.
---------------------------------------------------------------------
Thanks Sheepdog & EddieF on your nice comments on my old Baja Bug., I've had my share of trips and fun in that ole buggy, put a few campfires behind me too. She had the standard cut and turned front end for clearance, the special off road rear transaxle, and fiberglass bucket seats, fenders and ft deck, and a very strong 1835cc hand built motor with all the goodies and external oil cooler etc. My wife couldn't drive a stick sfift worth a darn and once used it to take the kids to school, There was a slight rise at the intersection leaving our neighborhood and as she dumped the clutch when the light turned green, pulled the whole front end off the ground. Lucky she didn't wreck. The kids talked about that for weeks. We liked to go rabbit hunting with it and a buddies bug. He had a sun roof and they would chase the rabbits around the scrub brush at a pretty good speed while standing up through the roof shooting at them with his SBHs, one was a flat top, back in the 70's. All at night of course and with the big lights mounted on the bugs, and usually after consuming quantities of Coors. Almost fell INTO an abandoned gold mine with mine, It was a big hole out in the desert that just came out of nowhere, about 20' across and 40' long, with no bottom we could tell. Just old wooden ladders leading down into the darkness. Rocks thrown in would bounce off the sides until you couldn't hear them anymore. This bug got nicknamed the brushfighter for my habit of running through and over small trees and brush piles (not on purpose). We use to go out to Glamis and Tumco in SoCal near the AZ border. Tumco was a great gold mine to explore, we went over 800' down in it. Found all kinds of stuff including an old old pair of Levis jeans. Even some tools and black powder cans. Got some neat photos of that area in the scrapbook. Had to leave my baby behind when I moved back here in 86. Sure do miss that Bug and the trips we took. Last I heard 5 or 6 years ago she was still running.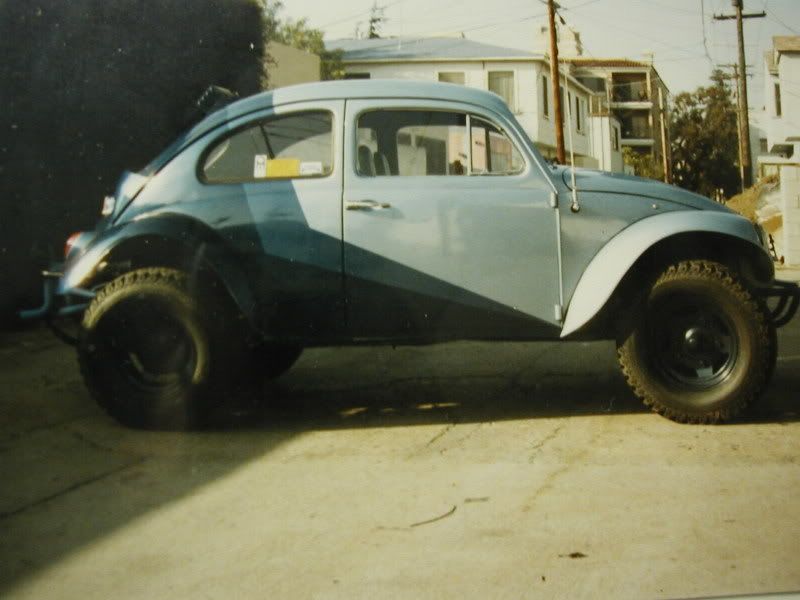 Anybody else with good stories?