Discussion Starter
·
#1
·
Took the Speed Six to the range today for the second time. I was a little more comfortable but still have a long way to go. These are in the order I shot them. The orange targets, the orange area is 9 inches across.
First up, two hands, seven yards, fifty shots. Some slow, some fast. One, uh, I don't know what that one was. I'd say it was someone else shooting at my target but there was nobody else around!
Next I tried one handed, strong hand, same distance of 7 yards. 18 shots. This is hard!!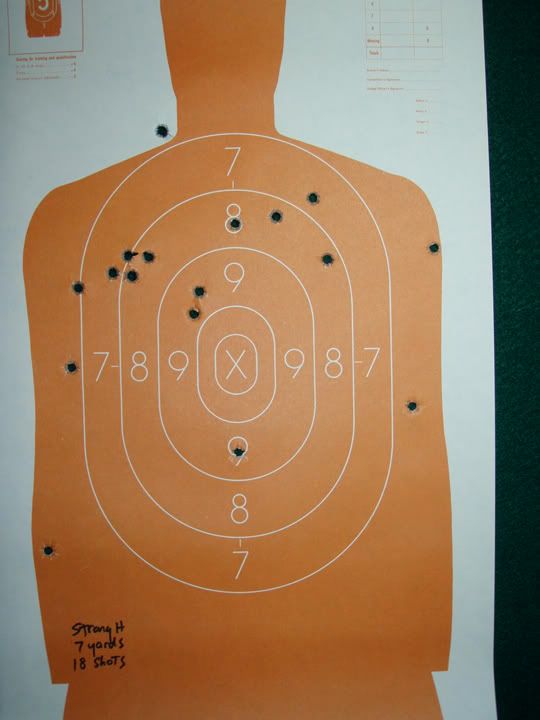 For the next 18 shots I went weak side, but had to move the target up to five yards (I was afraid I wouldn't hit the paper at all!). This Remington .38 +P, well I know there are plenty more powerful rounds out there but out of this gun it is enough to get your attention.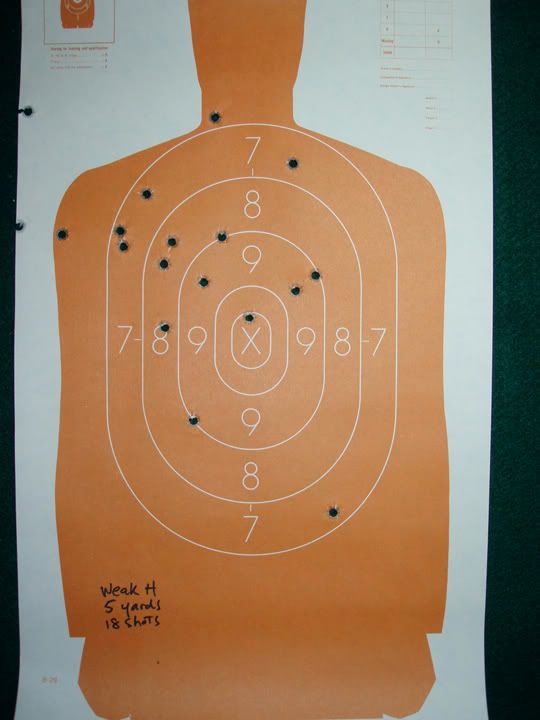 I had 14 rounds left so I left the target at 5 yards and really tried to focus on my aiming (two hands)