Discussion Starter
·
#1
·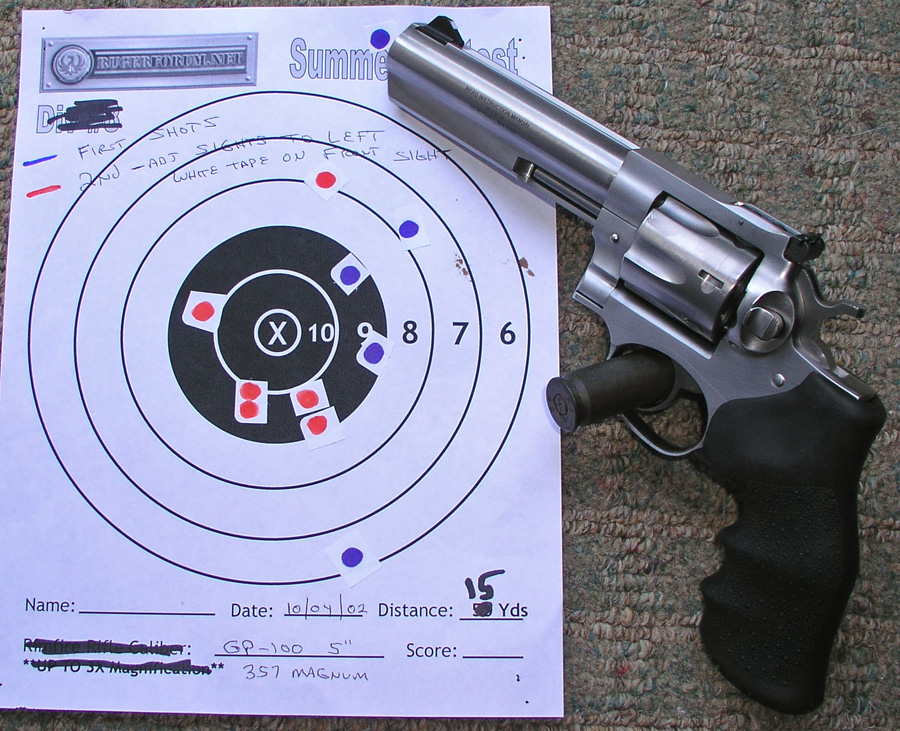 I finally had the chance to shoot my new Davidson SS GP100 with 5" barrel.
First off, as others have noted concerning the front sight - my tired old 65 years old eyes can't see the black front sight blade very well against a dark background. My first 6 shots (blue) were pretty much in a vertical string and to the right with one shot missing the target entirely.
I adjusted the windage a few clicks to bring the POI to the left and stuck (temporarily) a piece of white target paster on the front sight -what a difference!! My 2nd group (red) was a bit better and I knew the shot at 1 o'clock was going to be high and to the right as soon as I pulled the trigger.
I have ordered one of the Ruger red marked front sights already. I will try that first before resorting to a FO sight. I sometimes paint my front sight, but decided to hold off on that.
This target was shot at 15 yards, off hand, 2 handed hold.