·
Sr. Exec. Button Monkey
Discussion Starter
·
#1
·
I know it's kind of like asking someone to name their favorite child, but does anyone else out there have a favorite pet?
I grew up with dogs, cats, fish, hermit crabs, mice, hamsters... All the regular stuff. I had friends with guinea pigs, ferrets, snakes and even a former boss who had a really cool horse.
But my all time favorite was the last dog I had, Ezekiel. I never intended to adopt him, yet he wound up riding home with my daughter and me one day and the rest, as they say, was history.
He was severly neglected and really underweight when I got him. I think he weighed 80 pounds when I took him home, and that was only after he'd put on 20 pounds at the rescue shelter. I eventually got him up to about 115 pounds and he was truly the single greatest dog I've ever been associated with.
For such a big guy, he was as gentle as they come, and I would never hesitate for even a second to leave him with kids. As a matter of fact he loved children, and when we were out on walks would never pull on the lead, unless there was a little one nearby to play with.
He's no longer with us, but I think about him all the time.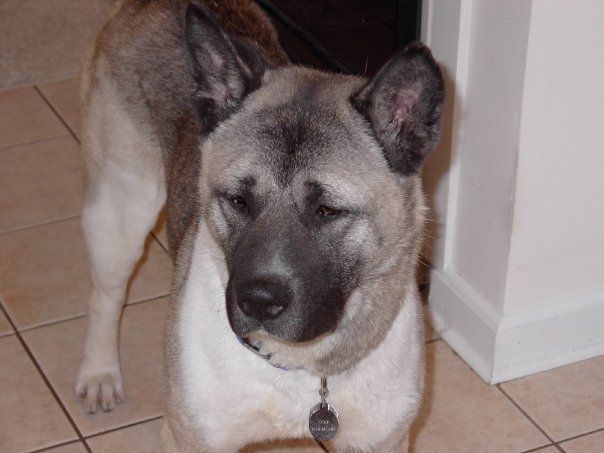 This last one is my favorite picture of him. That rediculous dog LOVED the snow!