Finest Ruger Revolver
I have owned many fine revolvers; The smoothest being a Colt King Cobra. In the Ruger stable Blackhawks; Vaquero's; a GP 100 and handled and shot many other models. However, of all the Rugers I have had the pleasure to make the acquaintance, the New Vaquero has got to be the finest revolver Sturm Ruger has ever produced.
Once I lubricated and began working the action; the grins have not stopped. Hopefully I will produce a range report once all my accessories have been acquired and a few 45 LC loads have been worked up. In the mean time here is a pic of my latest revolver.
New Vaquero 45 LC
San Pedro Saddlery "Duke" Holster
Rounds: 300 gr Hornady XTP, 10 gr Universal, Winchester brass and primers
These are heavy loads I worked up for my Birdshead Vaquero; will probably go with a 260 gr Elmer Keith cast; w/ 7-8 gr Universal. The cup on the 10gr Universal loads are pushing 30k and may indeed exceed it; until I know for sure I plan to back all my 45 loads down a little. YMMV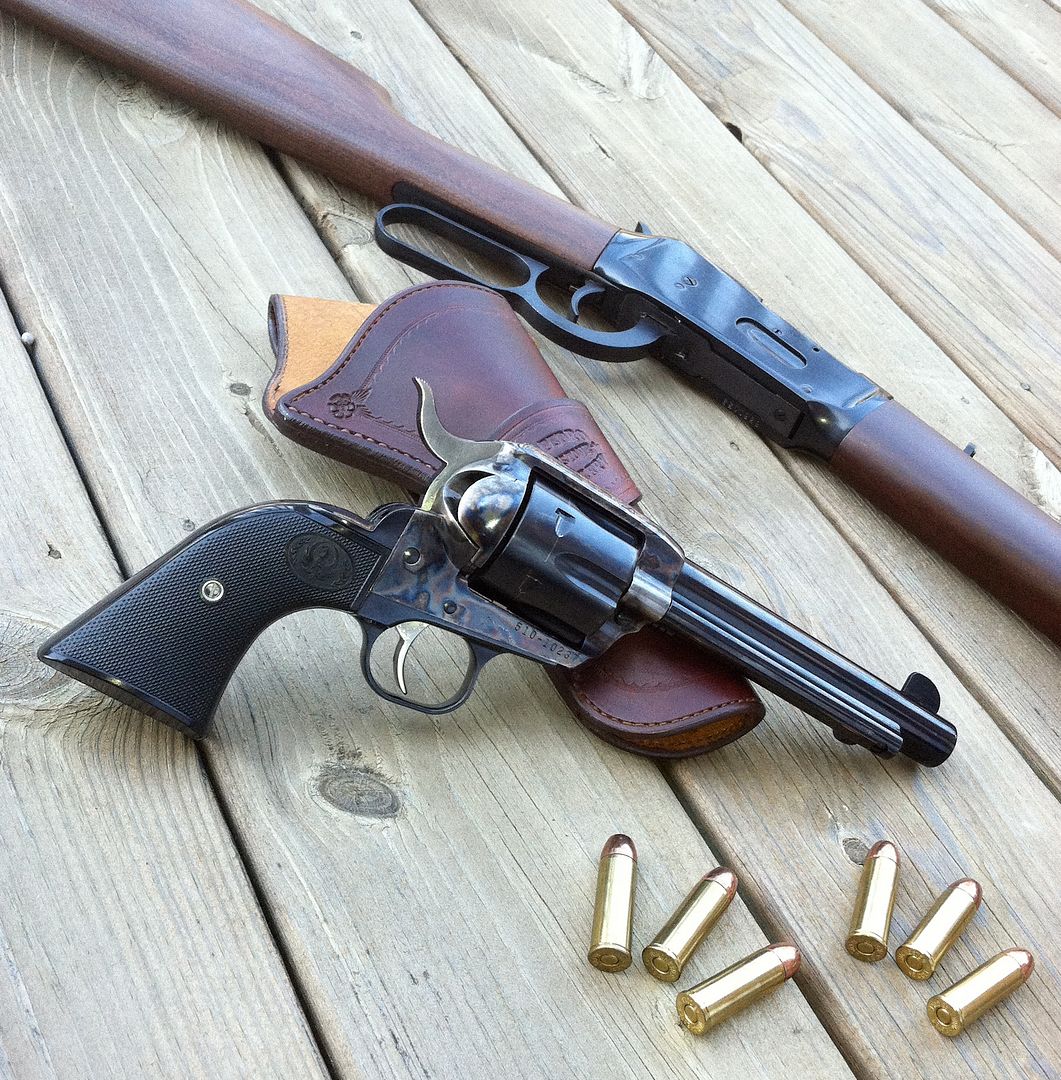 A little more clarification; I have always found that Rugers tend to be the blue collar "working" pistol. They tend to be heavy, a little clunky in the action and are totally bomb proof. A true tool for the field. The New Vaquero IMHO takes the Ruger revolver to the next level of refinement found in Colt and S&W; without sacrificing Rugers dependability and working nature. It's truly one of the best revolvers I have ever had the pleasure to own. YMMV
Regards
Rod