Discussion Starter
·
#1
·
Quick, 1-box of 50 range trip at lunch today. All targets at 7 yards. Standing.
If you read my earlier post, 'aim small, miss medium,' you'll see my groups within the 3" target, but with some stragglers outside. I'm happy to report that today, I got those stragglers reined in!!
This is 12 shots, 7 yards, single action: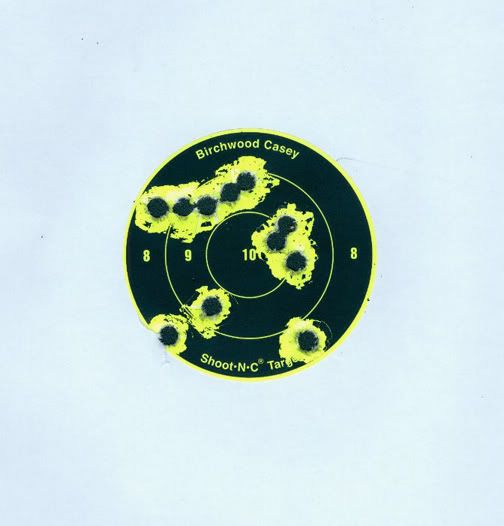 This is 12 shots, 7 yards, double action:
I had 6 rounds leftover at the end so I stuck this smaller dot on a sheet. 7 yards, double action, and there is DEFINITELY something to that aim small/miss small thing. The two shots on the left side of the dot were my first two! I should have quit after those!
A golf pro once told me, it's not about making your GOOD shots better. It's about making your BAD shots better. I think I made some progress along those lines today.