Discussion Starter
·
#1
·
I picked up a Gen 3 (after comparing to gen 4) 19 a month or so ago, and put a few hundred rounds through it.
shot great and all, but it felt like a glock....unfortunately.
Dropped it off to a local guy who is known for this stuff, and got it worked over.
Grip reduction, finger grooves removed, under cut trigger guard, rounded trigger guard, medium texture full 360 stippling job.
A few folks were all "no dont stipple an FDE!" whatever, its a tool, and now it feels like it should work better. Havent shot it in this configuration yet, but holding it next to a stock G19 the difference is incredible.
Befo'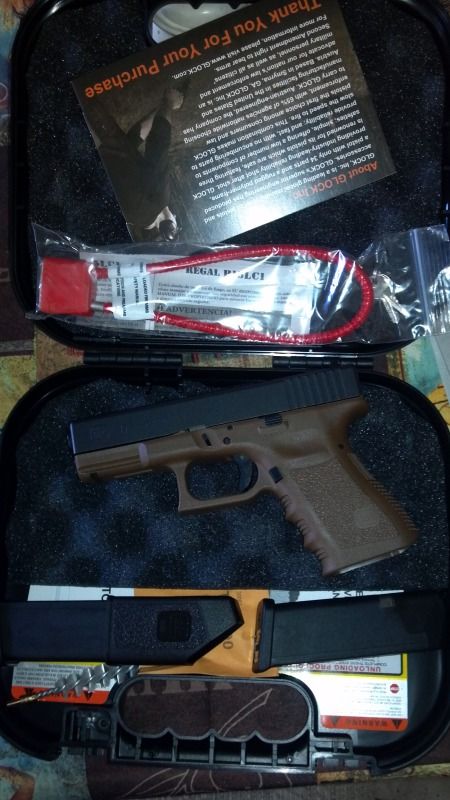 Aftah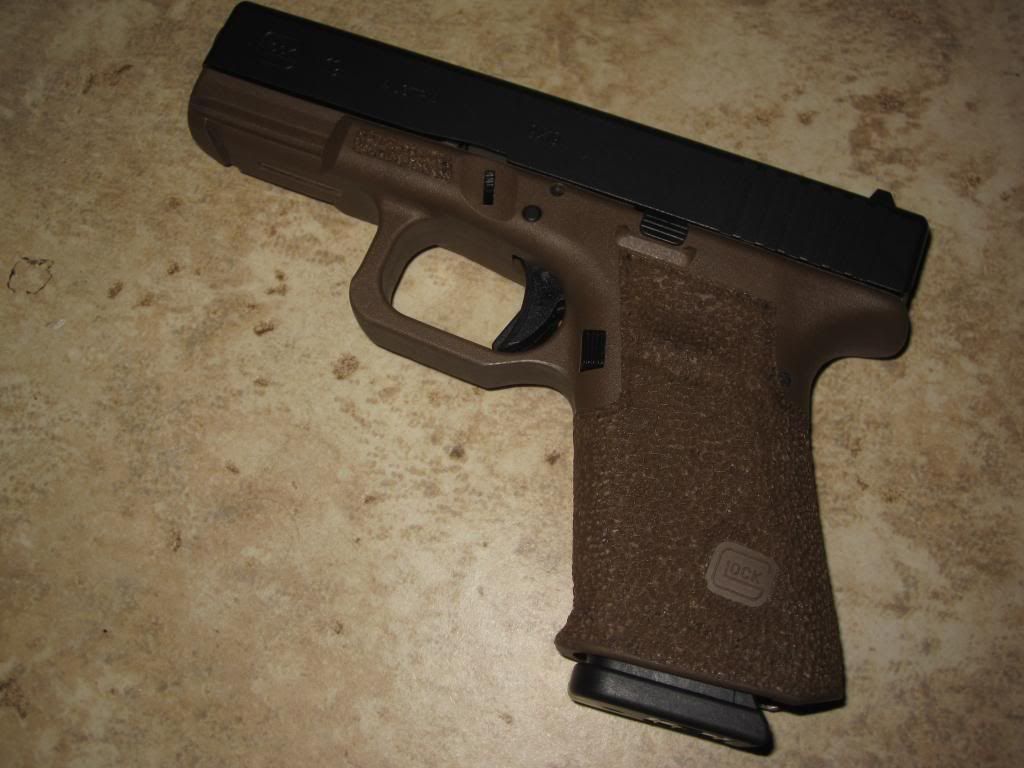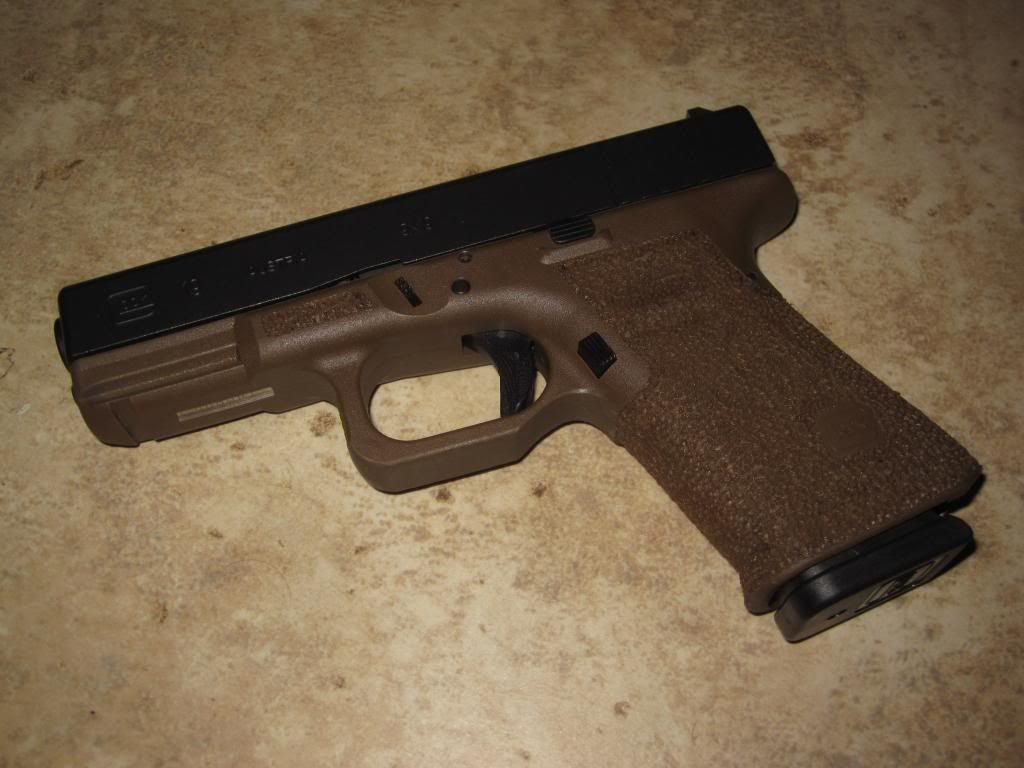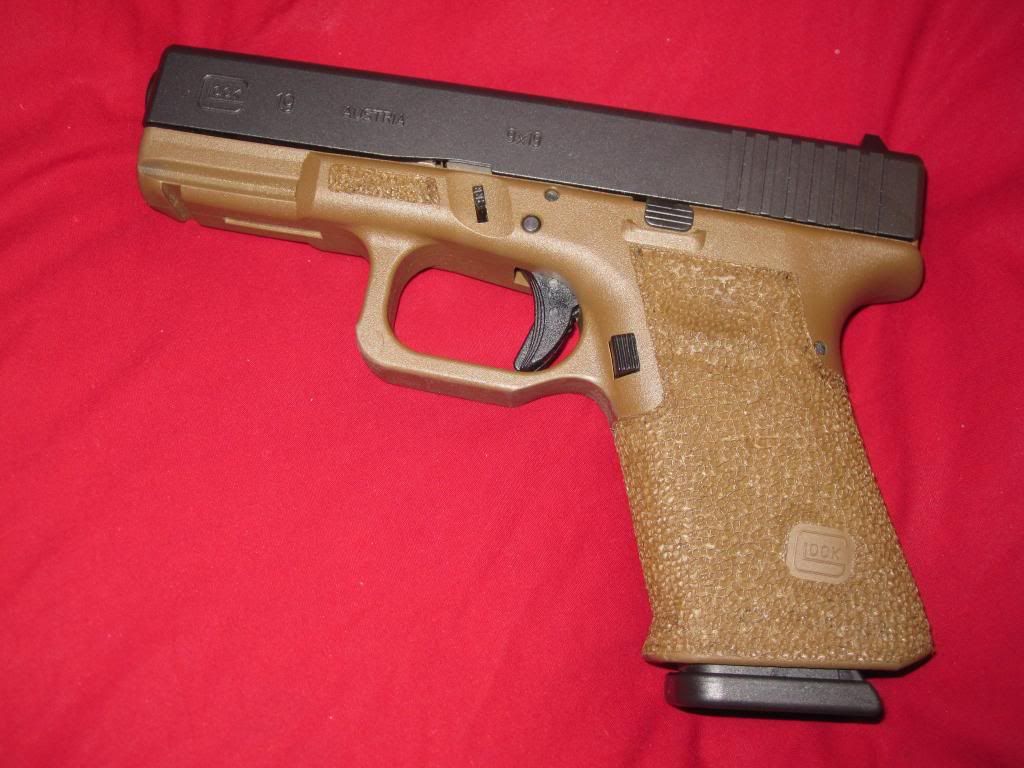 I need to get a decent daylight pic.