Discussion Starter
•
#1
•
I updated my mini 14 with a Choate handguard and Hogue stock recently. I really like this combination but was having a problem with the 20 round magazine digging into my side when I used the sling. I was inspired by Sandog's rifle to add a Noveske QD sling mount.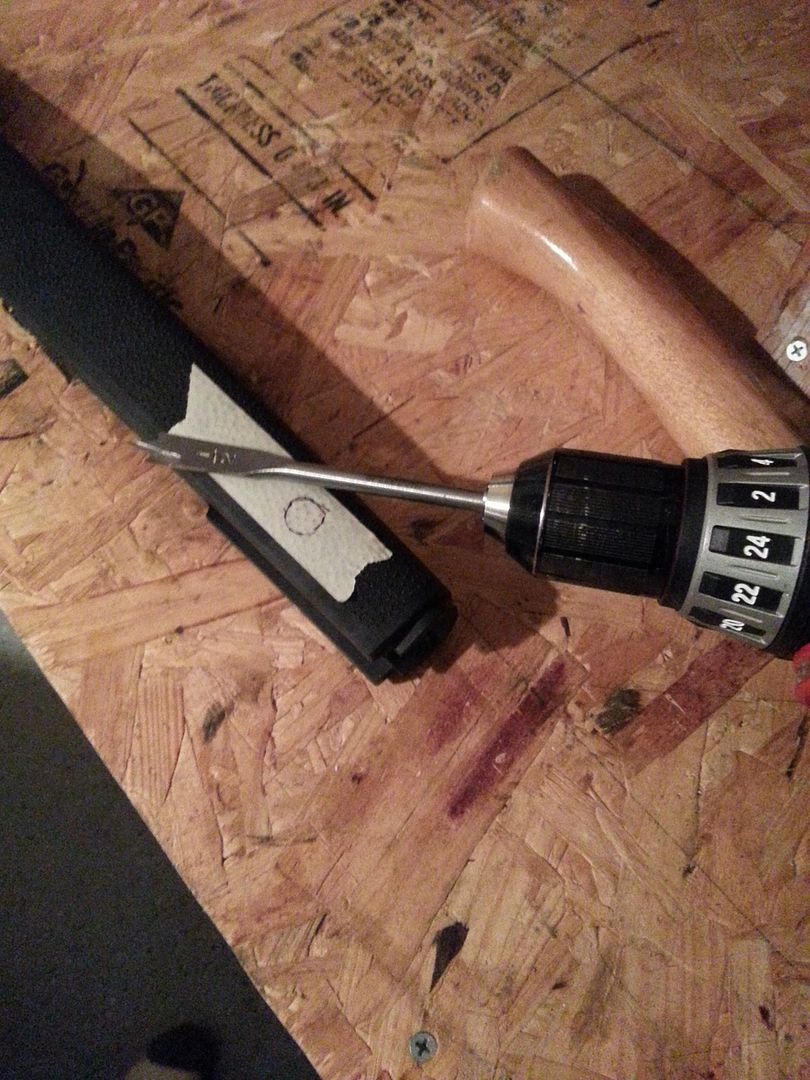 I masked off the spot I wanted to place the flush mount and used a 1/2" paddle bit to create the hole. Going slow it made a perfect hole in the Hogue material. Congratulations the hardest part is over. You now have a hole in a perfectly good stock!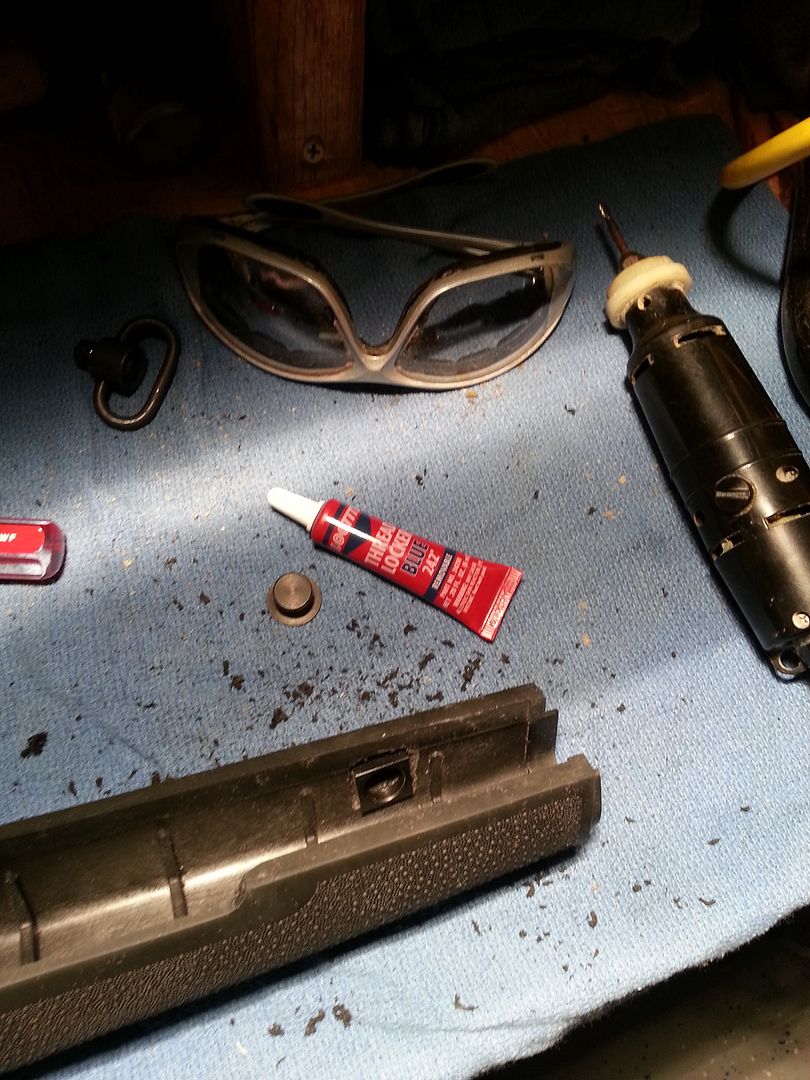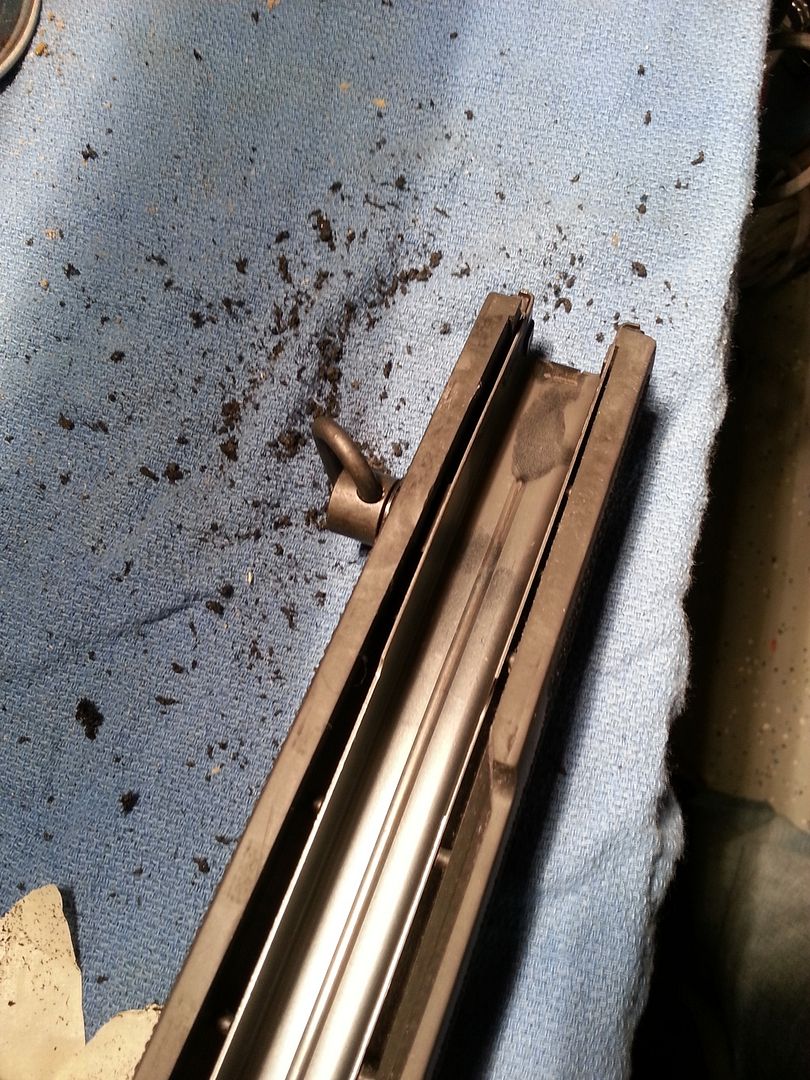 I had to Dremel out about 1/8" of material for clearance for the square nut of the flush mount to the forend liner of the stock. The plastic was fairly easy to machine out. I chose a Midwest Industries swivel because the release button was recessed and was less likely to be accidentally pushed. Using the attached swivel, the flush mount cup is screwed into the square nut on the forearm. The added blue Loctite and the teeth on the face of the square nut provide a secure little mount.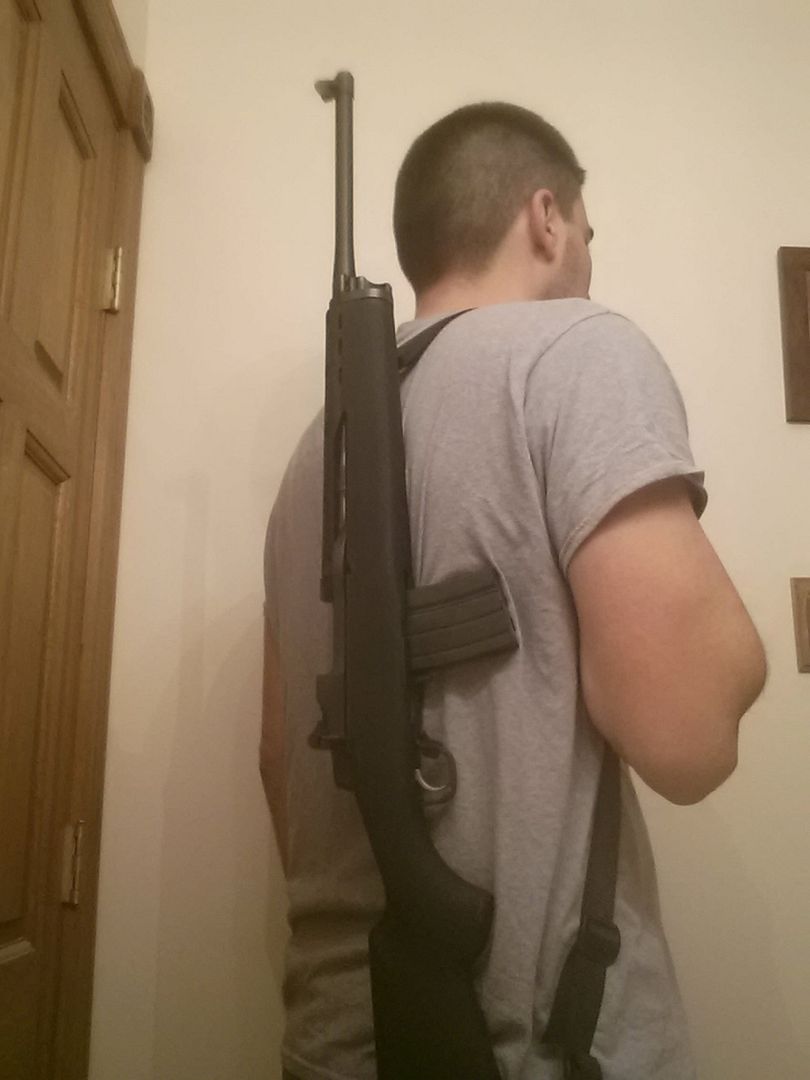 I used a simple Blackhawk! universal sling and Uncle Mike's swivel on the stud that is on the buttstock end. The rifle is turned enough that the magazine no longer digs into my back.
The other improvement I made was packing the buttstock full of packing peanuts. They really took out the hollow sound of the stock and was completely free.