Discussion Starter
·
#1
·
Sorry for all the Marlin talk on this Ruger forum, but I have to share this. Got my .357 lever action back from Marlin just in time to take it to the range today.
Just to see how it worked, I shot mostly while resting my elbows on the bench. This is only 30 feet, I know that's not far for a rifle while resting on a bench, but I don't think I've ever put six shots this close together at ANY distance with ANY gun! I am happy with this, let me tell you.
12 shots at 50 feet (bench rest) also pretty nice!
And finally, 75 feet, which I will say is freakin FAR. 12 shots.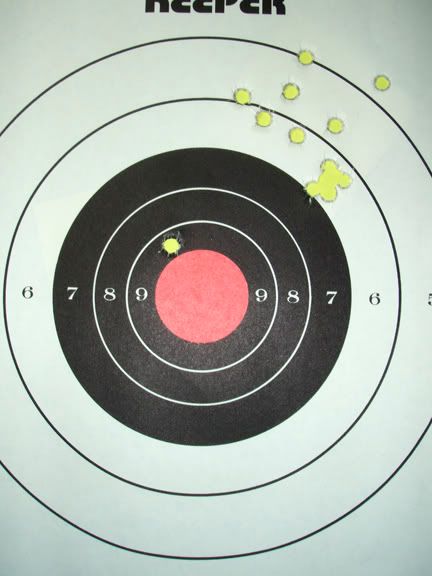 Everything high right. Me? Or the sights??