Discussion Starter
·
#1
·
Some/many of you may have already seen this simple mod (diligently cut a part of the hoizontal seam) to a Uncle Mike's #1 holster that affords spare mag inclusion and a square "gun-unlike" print for inexpensive-but-effective LCP front pocket carry.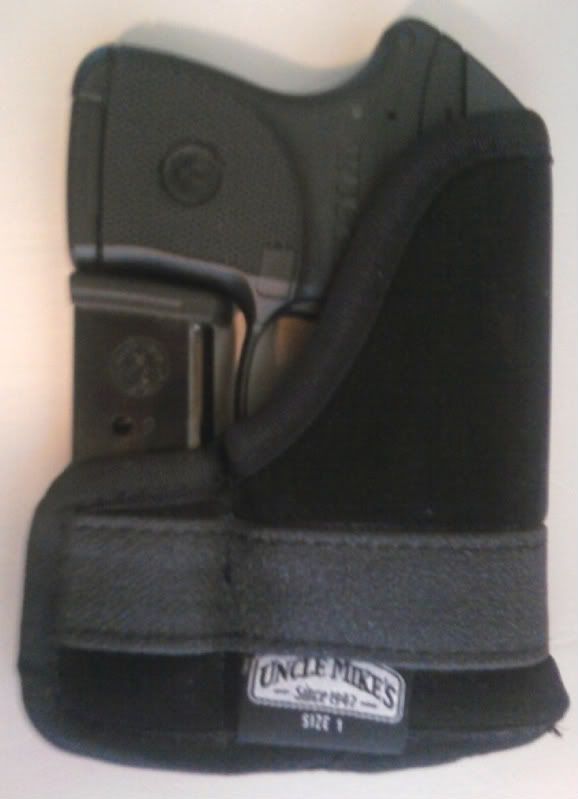 And I've got a very nice "that's inovative" email response from a Ruger VP about this original mod, but I'd love to gain a little forum support to lobby for a modified Uncle Micke's (or-the-like OEM) holster to handle the increased dimensions incurred by the Crimson Trace laser unit. The spare mag needs to
not
touch or rest within
shifting
contact distance of the C/T's additional activation button on the LCP front strap.
Speak up if you like this idea and maybe we can convince Ruger or U/M to affect a modification.