Sig 365 vs Ruger LCPMAX
I have been thinking about this.
I am totally happy with my present EDC's. Not really into the extra rounds belief and love my Revolvers, Pocket guns and Single stacks
BUT! If I were to have to choose between
only
two, The popular 365 or the Max. it is possible I would choose the Max.
1) Much less weight. My gosh
a full half Pound! over 8 ounces
2) Smaller, (and I am a small gun advocate and enthusiast)
3) I am trained and proficient with small Pistols including Micro 9's that I own, I could still train with 9mm and the transition to the MAX would be a piece of cake for myself. So I could still reap the benifits of the cheaper 9mm ammo
4) The modern Day 380 cartridge has evolved tremendously over the past 5 years alone and still continuing to evolve.
5) Ruger is the only Manufactuer that has a 22.cal basically the same size and weight for training/Practice. And for experienced shooters the transition going from one to the other is no big deal.
5) Ruger Customer Service still remains the best.
Look at the size difference. Which one would you want to tote around all day every day as far as weight and size? Lol, makes the 365 look like a full size duty gun in comparison.
Compare the dimensions and specs of Ruger LCP MAX and Sig Sauer P365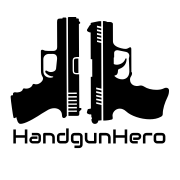 www.handgunhero.com