Discussion Starter
·
#1
·
I took my brand new 582 series Mini to the range this past weekend and had a great time. This rifle started out with a wood stock but I replaced it with a Hogue and Choate hand guard. I really like this combination but am torn because the Choate looks just as nice against the walnut.
Sighted in the open sights and fired about 60 more rounds. I tried out American Eagle, PMC, and Armscor ammo, all of which functioned flawlessly. You can see my expensive brass catcher. (OK the box was free, it's what's inside that costs so much).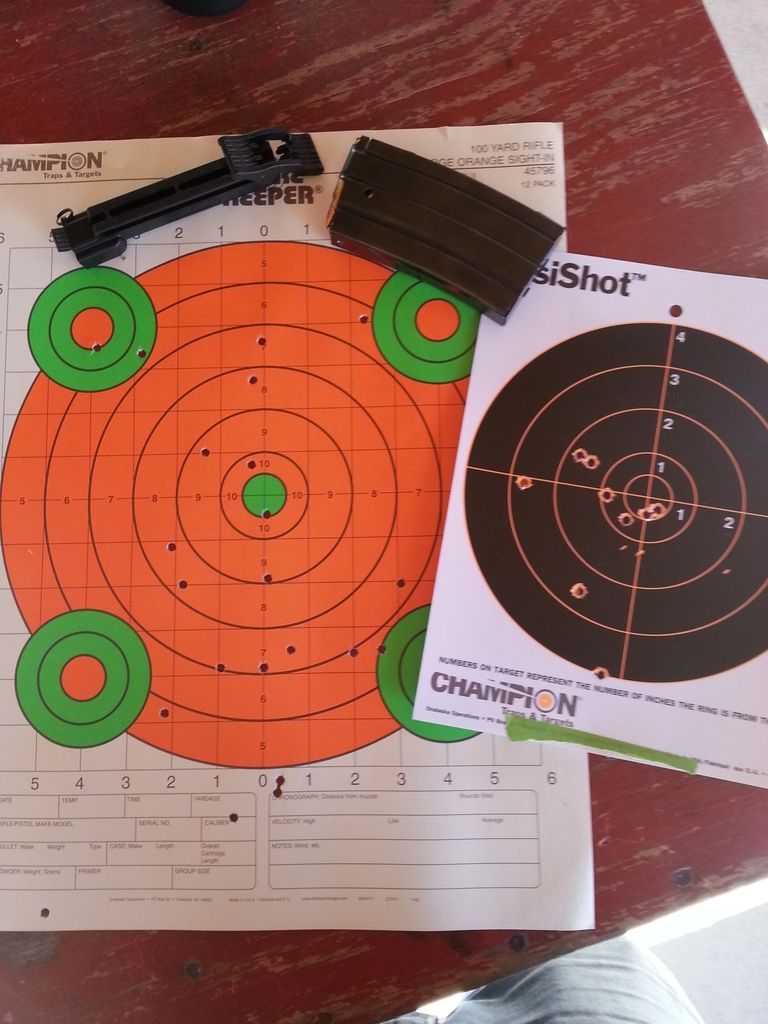 The larger target I used for sight in and to get used to the ghost ring sights. The 8in target was 3 groups of 3 shots. I considered that pretty good for 50 yards. Definitely coyote killing worthy.
I plan to eventually swap out the gas bushing for a smaller one. I am also looking at an Ultimak and Vortex Crossfire scope combo when funds are available.
P.S. If you do not have a Mini 14 StripLULA.... GET ONE!!! These things rock!