Discussion Starter
•
#1
•
Just a quick background. I live in central Iowa and hunt primarily White Tail Deer in southern Iowa on private property. I've done some coyote hunting in the past but mainly deer. Our small hunting group (4) have been talking about pig hunting for a long time, I decided last year to book our stay in OK and we'll be going back.
Earlier this month a few of us went down to the guys at
We offer fully guided trophy hunts for Boar, Whitetail and Exotic deer, turkey and more hunting species
to go shoot some pigs. I had a BLAST and am reserving my next years hunt VERY shortly.
These guys weren't as tough as I thought they were, but then again we didn't get HUGE hogs but I'd say the biggest pushed 200lbs.
It was a cool morning, drizzle/rain off/on. I was the last one dropped off in the stand and had gotten situated by 6:45 and was quiet. As I peered through the fog I thought I saw blobs of movement, sure enough not 10 minutes after I was in there were what I was 90% sure of hogs about 90 yards ahead of me. Not knowing EXACTLY and since they have other game, I watched them for about 10 minutes and let them pass.
Not 15 minutes later after the fog had let up JUST a little, another group came in. I thought I'd let so many deer pass up here and never gotten another shot, I'd better make the most of my opportunity since I was only there for two days. I picked out the biggest one, squeezed, they all scattered. The one I tagged spun out and ran straight away from me. The catch was, as I was squeezing the trigger, my pack was sliding out of the treestand and I had slid my butt over to keep it from falling as I squeezed the trigger. I was unsure of my shot.
Within the next 45 minutes one of my other friends and taken 2 pigs, within 15 minutes of eachother. About 20 minutes passed after his last shot and I had a lone pig walking about 75 yards in front of me. I decided to take it. Our guide was by in 15-20 minutes after that and helped us recover them.
Later that afternoon the other two guys in our group filled their limit of 2 each, one had to be recovered the next morning. The guides there were awesome and personable and just had fun with us the entire time. That was a big deal to us. They worked and talked WITH us not talked AT us. VERY personable guys down there.
Here are a couple photos.
The cabin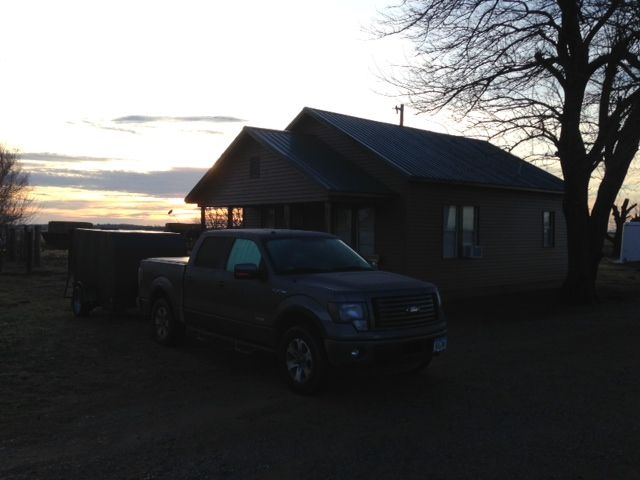 My two piggies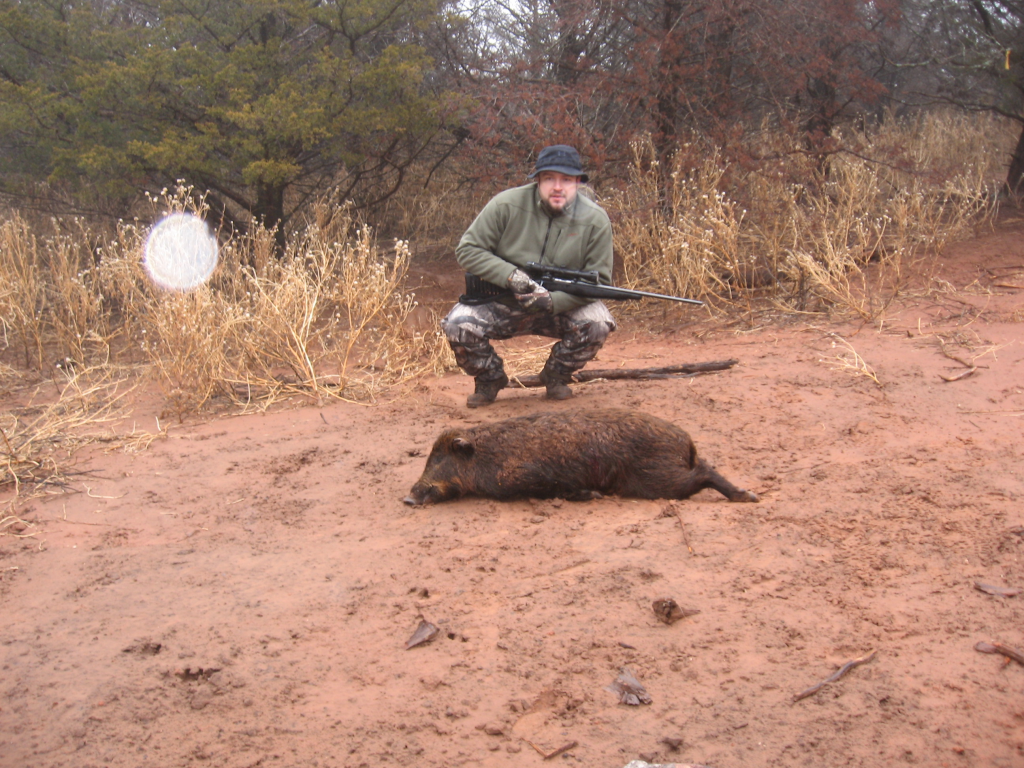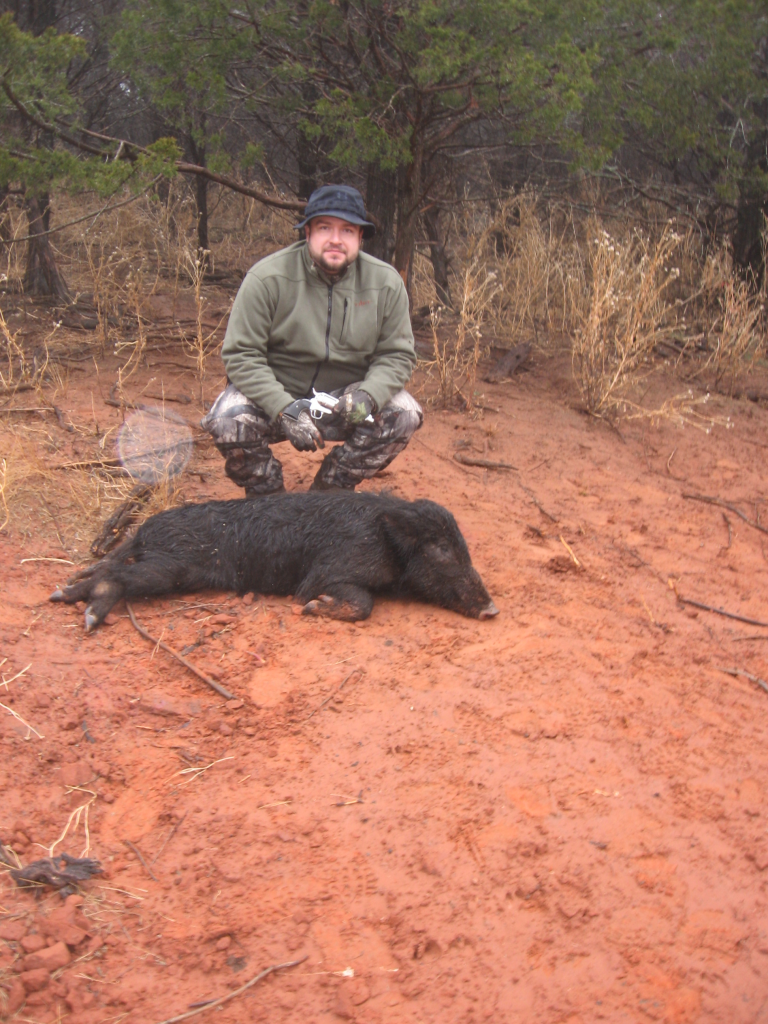 They would gut, skin, quarter your hog for 25 bucks a piece. We got done early and used their facilities to cut ours up a little further and package them all up. Awesome guys.