I found myself in need of a highly concealable firearm for certain times when I absolutely cannot be made, due to social circumstances (trust me nothing illegal).
I was pretty much sold on an LCP even though I don't really cAre for shooting them. It was what would work for my needs and my budget. I looked at others that were either too big (kahr ct380) or too expensive off the shelf (sig p238 at $600-700) even though I really liked them.
Well as it happens a buddy mentioned he had a sig p238 he didn't want, and let it go to me for the price of an LCP, and included a few mags as well. Should do the job nicely, and it doesn't feel like I'm going to break it every time I hold it, and I can actually get a grip on the thing as well.
It had spray painted black grip panels so I stripped them and redid them with Aervoe and added a little sand in for texture.
Big sig for normal concealed carry....baby sig for secret concealed carry!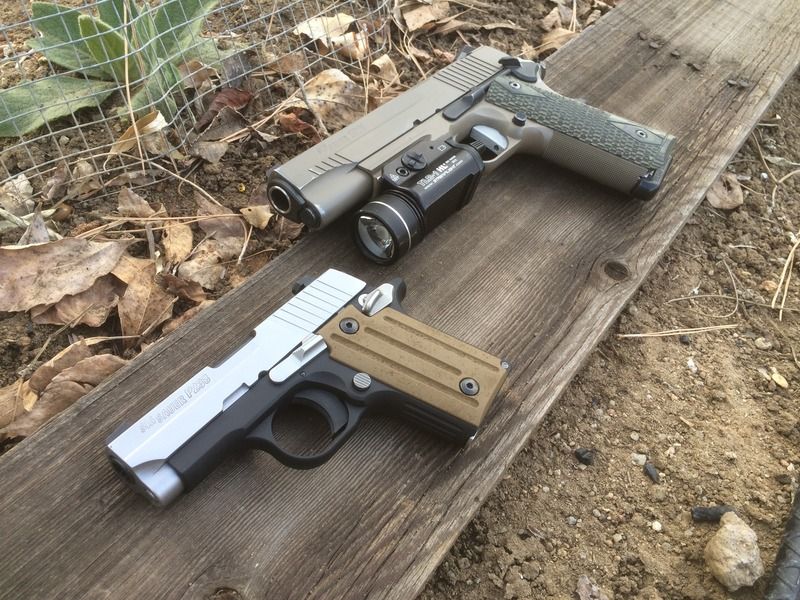 The extended mags are real nice since I have large hands. They allow me to get a full grip on the thing.