Discussion Starter
·
#1
·
I purchased an EAA Witness P full size chambered in 9 X 19 mm. It's the Tanfoglio Force, imported from Italy by EAA. It's based off the CZ75.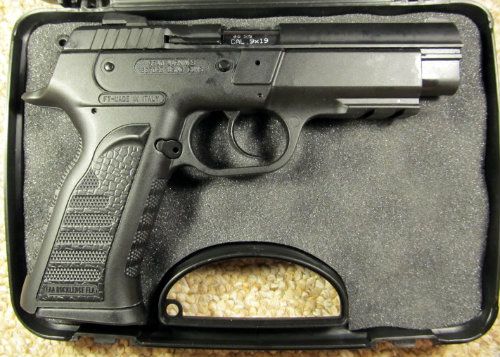 This has got to be the smallest factory pistol case. The EAA Witness P includes one magazine, the instruction manual, a safety lock. It also includes two cleaning brushes: polymer bristle & phosphor bronze.
Back to the pistol...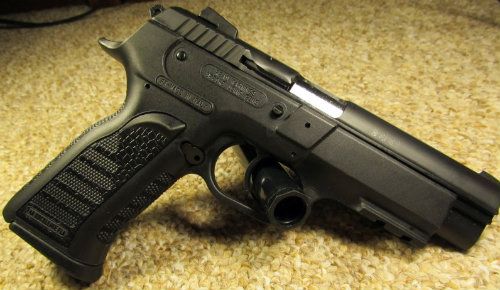 The grip texture is rough where it needs to be. First picture is the front strap. Second is the back strap. There are no interchangeable grip panels.
Field stripped: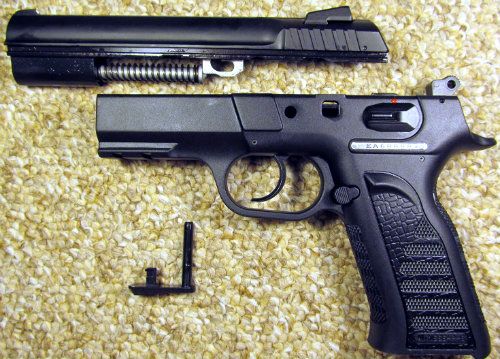 A view into the frame:

Slide field stripped. The metal guide rod is a plus.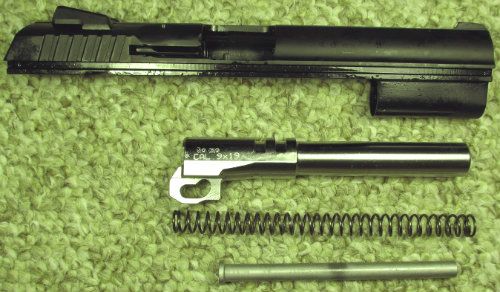 A view into the slide. A close up of the rear slide serration.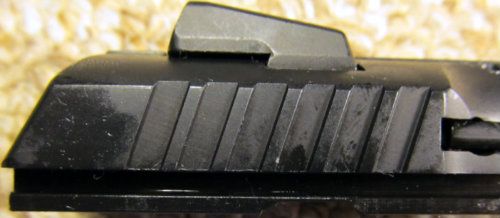 The barrel. The locking lugs are very 1911-esque.

The feed ramp on the EAA Witness is very steep.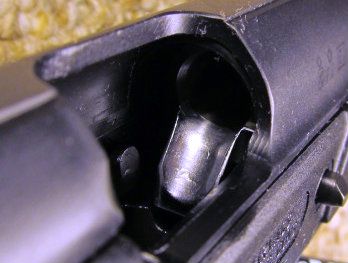 With a magazine & dummy round inserted, you can see the path the round takes to the chamber. It will be interesting to find out if the EAA Witness P is hollow point ammo sensitive.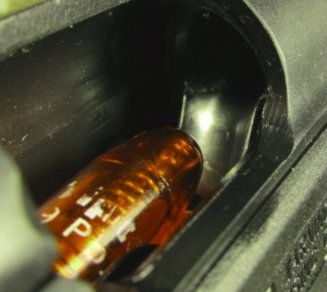 I can't wait until the weekend to break it in. I plan on firing a hundred factory loads and then transition to my reloads. So far it feels very good in the hand, no sloppy fit or finish. For $299, I'm not complaining.