Discussion Starter
·
#1
·
I just picked up my new SR1911 this afternoon. After a quick cleaning and check out I took it out to my range beside the house and gave it a test fire.
It now has a grand total of 20 rds through it. Federal American Eagle 230gr ammo. Shooting at 15 yards, 2 hand hold, no support. Target is 5.5" in diameter.
The first target (#1) is the first 10 rds and it was hitting to the right. The elevation gave me a problem at first until I found out what sight picture the fixed (in elevation) sights wanted - Looks like putting the top of the sights just about 1/4 to 1/3 the way up the black was what I ended up with, but I need some more shooting time to be sure: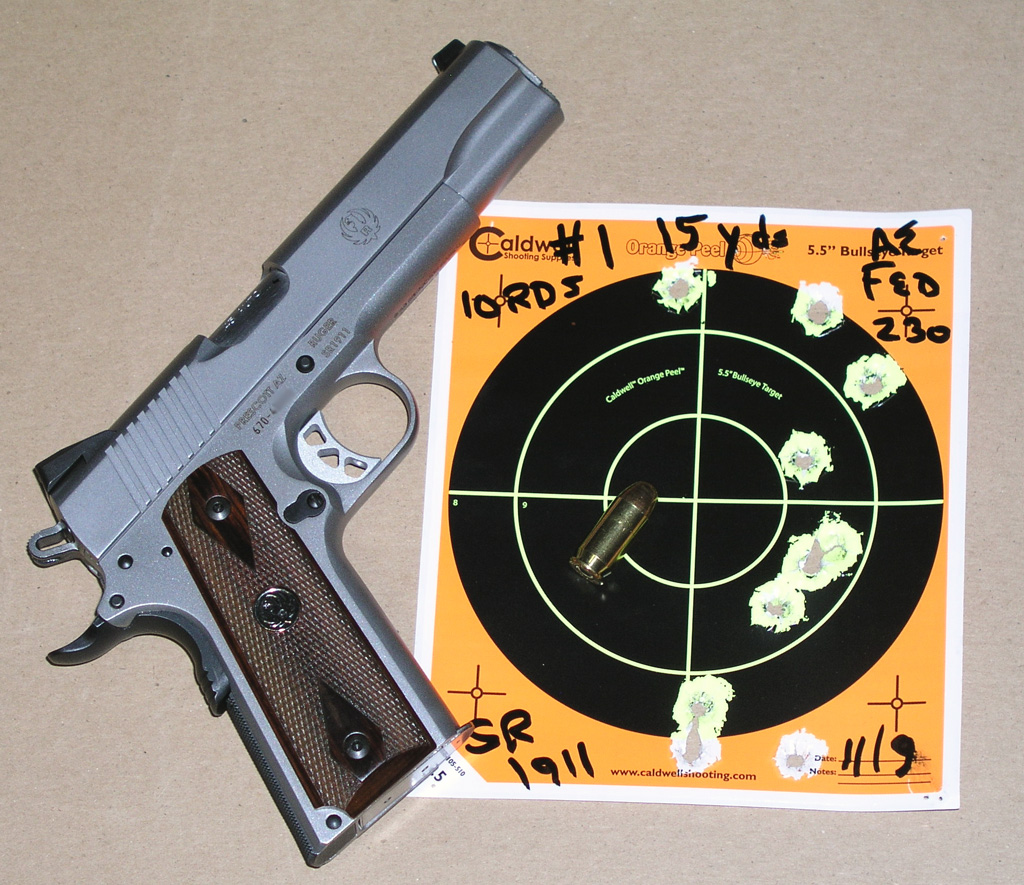 The second target (#2) is my second 10 rd group after I drifted the rear sight to the left a tiny bit. It looks like it may need a tad more movement to the left but it got dark on me. The hit at 3 o:clock just nicked the target and the one at 1 o:clock was probably my lack of trigger control: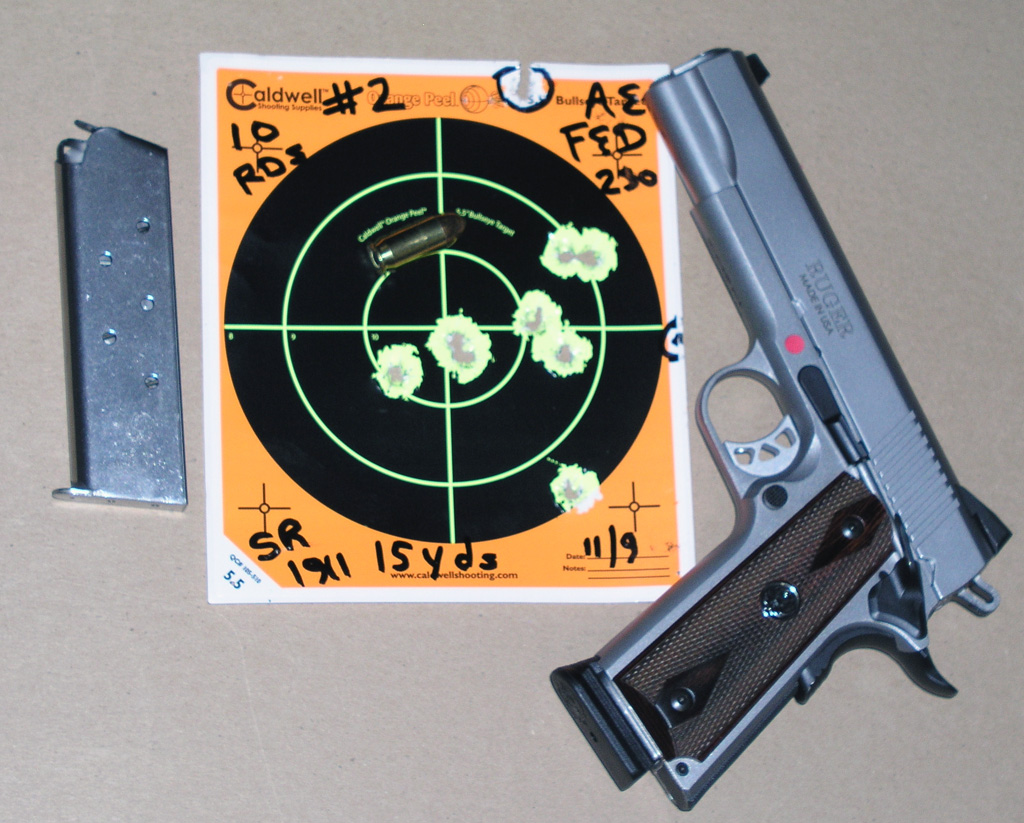 My first impression is simply "wow - what a smooth pistol". The trigger feels great and even with my 65 year old eyes, the Novak sights are excellent.
Now I see what all the buzz was about. Ruger has a winner with this one.
Later on I will do some comparison shooting with it and my Remington R1.
Yeah - the little dot is still on it - just like Minnie Pearl's new hat!