Discussion Starter
•
#1
•
I had a new model single six and sold it last year. I missed it too much and found this old model to replace it. Its a 6.5" barrel fixed sight model in blue. Ruger chart dates it between 1970-71. The finish is in decent shape and came with the pistol, original box, .22 magnum box with red fuzzy bag and the .22lr cylinder.
Upon inspecting it everything looked great and original. Untouched without the transfer bar. The 3 screws look like they have never been turned. Bore clean with decent land and grooves.
As i was cleaning out the .22 mag cylinder i noticed the step inside the 3 chambers.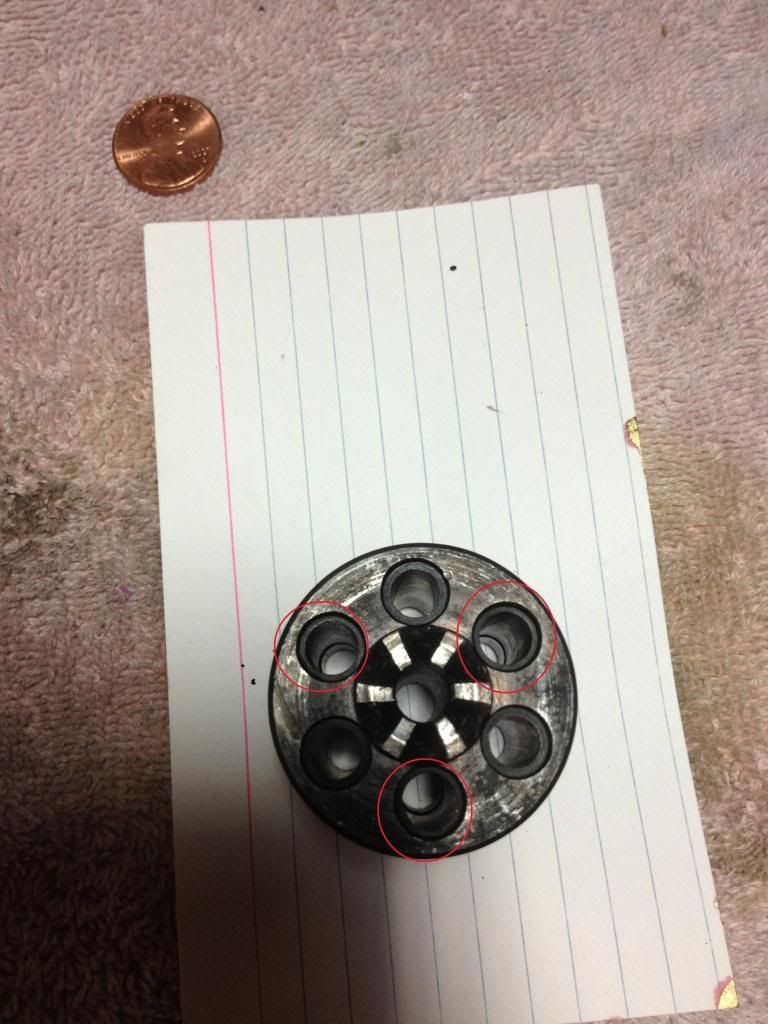 The other 3 did not have the step. I dropped a few .22wmr inside and only 3 fit, they would not fit the other three.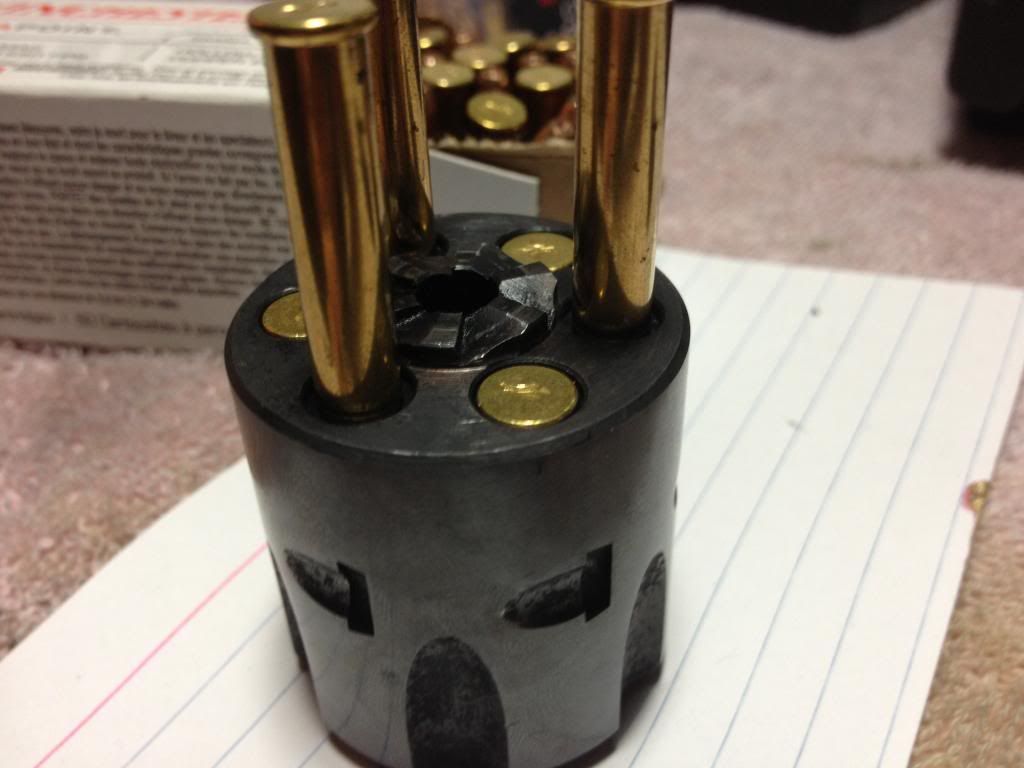 Seems like the bullet fits but not the case. Then I tried the .22lr round and those fit the chambers the .22wmr woulnt fit.
I checked both cylinders and they have consistant elctropencil marks on the cylinders with matching last three digits. However i noticed the .22 wmr cyclinder is not marked ".22 wmr" or "magnum" anywhere and i remember seeing that on some photos of old model single sixes.
Thoughts? What to do? should i shoot magnum rounds through the ones that fit? and .22lr in the ones that dont? Should i send this to Ruger and have them look even though im not original owner and its 40 years old?