Discussion Starter
•
#1
•
Well, as one or two of you may recall, I have a new S&W 617 to compliment my Ruger SP101 .22LR. I love .22LR and I love revolvers, so I wanted one of each.
I have been experimenting with different recoil springs for the S&W 617. Tried a Wilson Combat and tried the Wolf kit spring. Both resulted in light strikes so I am back with the stock spring.
With the stock spring the S&W 617 has a decent trigger but it is on the stiff side. My SP101 has the Wolf Spring Kit, and the Ruger with this kit is no better than the 617, so I will score one for S&W. Both are good guns.
I shot 400 rounds of Winchester Goldens and 100 rounds of CCI Mini Mag through the S&W today. Only had 3 FTFs, which I am going to call OK. The gun has now had about 1200 rounds through it, and the trigger has smoothed out very nicely. I am completely happy with the gun.
Some pics:
The Smith with the Ruger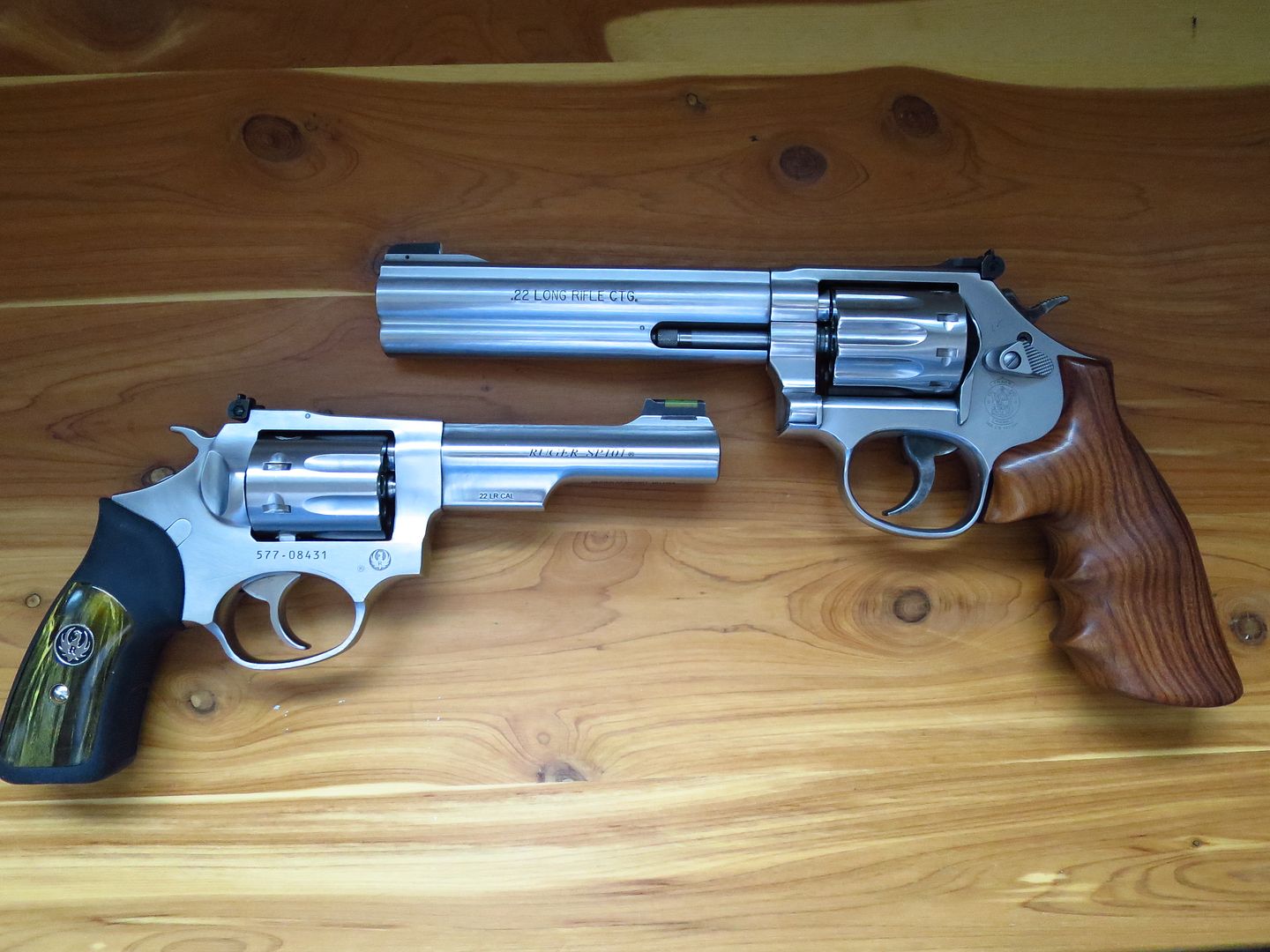 The Smith in all her glory:
Either of these guns would be a fine varmint, desert, or camping gun, and both are lots of fun at the range.