Discussion Starter
·
#1
·
I have been shooting IDPA for about 10 years now. About 6 years ago I started s using a revolver for all the gun games in which I participate.One of the revolvers that I initially used for IDPA was a S&W Model 646. You may not be familiar with it but it is a 6-shot L-frame with a 4" barrel and a titanium cylinder, chambered in .40 S&W. Since it uses moon clips it was shot in what is now, the ESR sub-division which means it had to make the major power factor of 155 (PF = bullet weight in grains multiplied by velocity in FPS and the total divided by 1000). It was a good combination. The problem was that the 646 was becoming too valuable as a collectible to continue using it in competition - so I retired it.
Started using a S&W 625-8 PC. Also a good gun for the game, but when my gunsmith started shooting for Team Ruger, I decided to give the Ruger MC a try. We did some minor upgrades - springs and some smoothing of surfaces and installation of a Bowen Rough Country rear sight and a Dawson .100" green fiber optic blade for the front sight. I also installed a Hogue Tamer monogrip. These were developed for the S&W X-frame hyper-magnums. They have a special elastomer insert at the top of the grip to cushion the web of the hand. It makes a big difference, especially since I had surgery there to repair a broken thumb a couple years ago.
I no longer reload, so I am currently using Federal SynTech .40 S&W with the 205 gr bullet. Fortunately, the moon clips that I used with the 646 also work well for the MC. They are from Ranch Products. Holster is from Speed Beez, made for them by Comp Tac and I use a stacked moon clip holder from North Mountain.
Here is the gun and some of the accessories...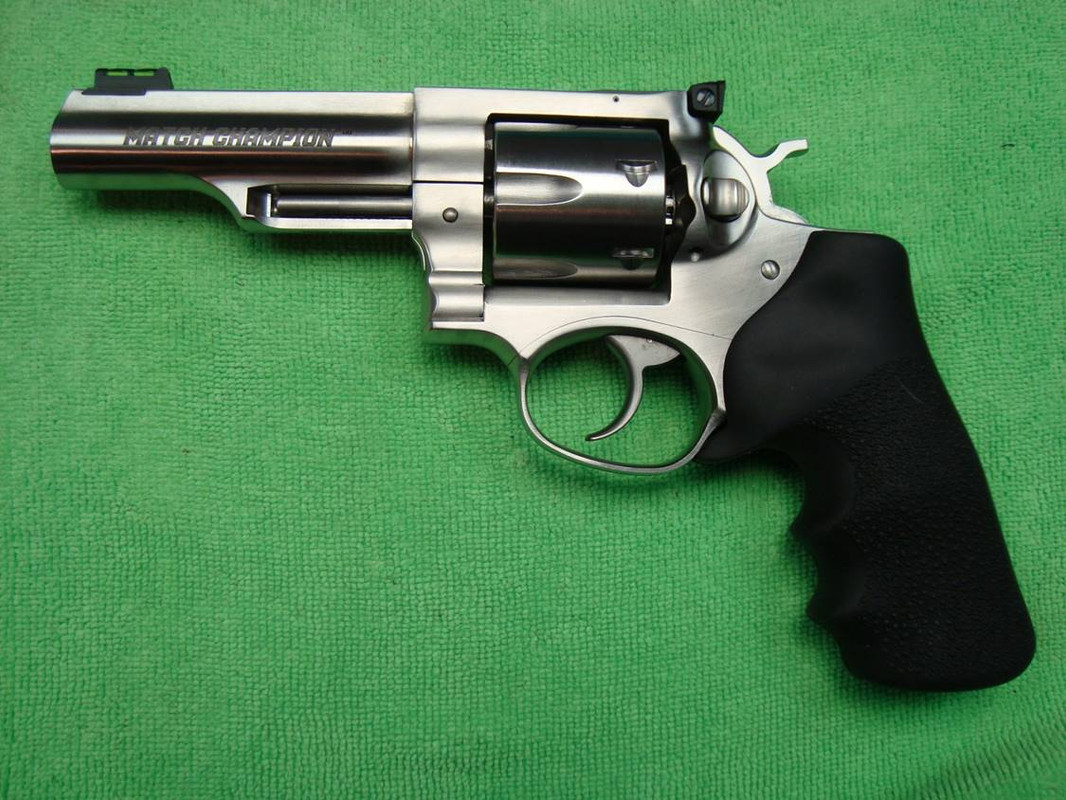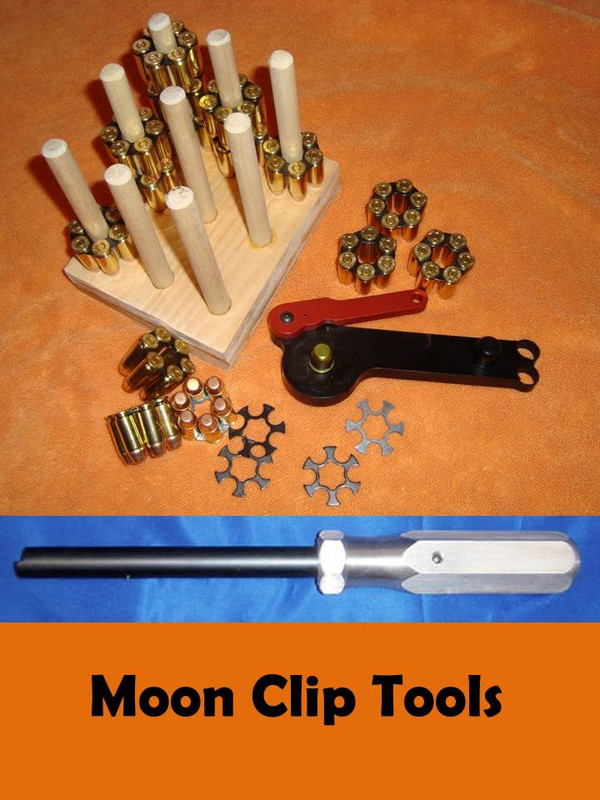 I made the rack so that it fits into my range bag. I load all the moon clips at home which makes thing go smoothly at the match.
If you haven't tried any of the gun games (IDPA / USPSA / ICORE / Steel) I encourage you to get out there and give it a try. If you do, you'll never want to stand in one place and shoot at static paper targets again.
Adios,
Pizza Bob