Discussion Starter
•
#1
•
Just a quick review on this bag I purchased...
I got it from
Modern Sporting Rifle Tactical Bag-ShopRuger
I was looking for a decent case. Nothing special. I got like 3 20% off codes from buying Ruger firearms and figured I would see what Ruger had to offer.
It's a solid bag. Doesn't feel very strong or of high quality but it is priced accordingly.
The magazine pockets on the inside will only hold one 30 round mag each. I tried to position two mags (30 round mags), multiple ways, into one pocket but it just wouldn't work. It may work with two 20 round mags but I don't have any 20 rounders to try out. There is one big pocket on the outside you can throw mags in but I figure it's better reserved for ammo, cleaning supplies, and any small tools you may need with you at the range.
The firearm is held very solid by 3 velcro straps and they are placed/designed perfectly for the Ruger AR's.
One thing I don't like, the bag is about an inch too short to allow me to leave the butt stock in the position to where I can just grab it and go, if needed. I have to adjust the stock one position shorter than where I use it.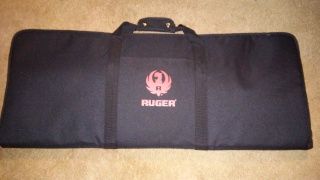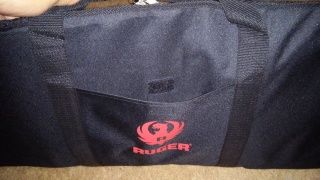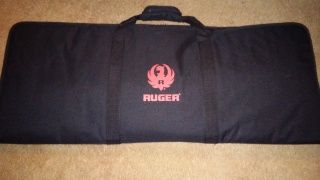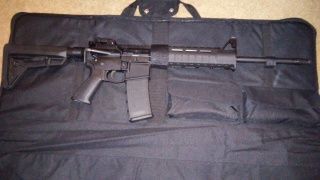 I also got a T-Shirt
It was on sale for $10 so I figured why not...