Discussion Starter
·
#1
·
So by now I've sold off all my non ruger products, why? Because I want more Rugers. I have A 3" SP101 with hogue monogrips in .357 magnum & a NM Blackhawk 4.5/8" in .357 magnum as well, both Stainless Steel.
I'll picture them below.
I want to pick up a Ruger Single Six, but with the fixed sights, and this only comes in a blued version (and in a cowboy setup = gorgeous)
I am however hesitant on the blued guns, as i've never owned one, and from what I know, they rust easier, scratch easier, and are harder to maintain and clean.
My Questions:
How does Ruger perform the blueing process?
How does blueing hold up compared to Stainless?
(I live in MOIST southern California)
Can Blued guns be cleaned just like my Stainless guns?
IE: Brass brush, hopes #9, steel brush on cylinder face, etc...
Are Blued guns stored the same way as Stainless Guns?
So as it pertains to the Ruger Single Six Model NR-5F, how do my questions stack up. I'll post pictures below
My Guns: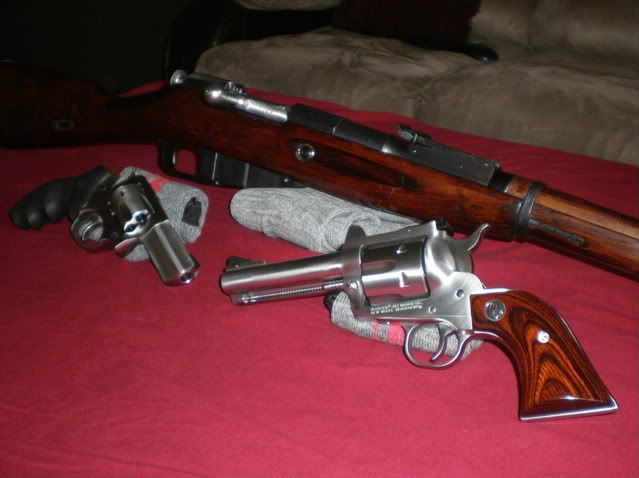 The Single Six I'm asking about: