Discussion Starter
·
#1
·
But....well...I dunno, and there's no "may" about it, she ABSOLUTELY is old!
I've had a long standing interest in the Winchester 1897. I have some nostalgic attraction to old (and old looking) or classic shotguns. I dont know why. I've always wanted a Norinco copy of the 1897 Trench gun but never pulled the trigger when they were available. I'd seen a few random 1897's in the past few years but I never wanted to drop however several many hundred the folks wanted.
Anyway. As I was strolling through Cabelas today looking on the used gun racks, my eyes stopping every time I saw one of these old ribbed fore ends on a shotgun, passing by several Winchester Model 12's and an old Marlin that had some mismatched stock, I spied this "beauty" if you can call it that. I then spied the price tag and didn't put it back down.
Model 1897 takedown with a 30" barrel and full choke. Serial number puts it to 1910
Not bad considering its 105 years old!
There's pitting in the barrel in maybe the last 8 inches or so, plenty of minor scratches in the metal, some dings where the barrel mates to the receiver, but it locks up tight and the barrel to receiver fit is tight as well.v Small ding in the barrel but i cannot see any deformation on the inside. Aside from the few patches of pitting the bore is smooth and shiny. Only blue left is the end of the magazine tube. The wood ain't turrable, one crack down behind the trigger, but I will fill it with epoxy and fix it. Has correct butt plate, and the gun is "all there".
Anyway. Pitting didn't bother me because my immediate thought was "cut it off and make a trench gun clone" but I'm not sure what I'll do, mod it (i know there will be no collector value) or keep it the same. It shoots fine. Probably should have had a gunsmith check it out before I started shooting, but oh well. Cycles fine. I just ran some low brass target load through it since its a full choke.
Oh yeah. $150 was the price. I think I did okay. Should be a fun project or even just a wall hanger!
Yeah yeah Pics! I know its not for everybody, but to me a gun this worn is a thing of beauty. Imagine the stories it could tell?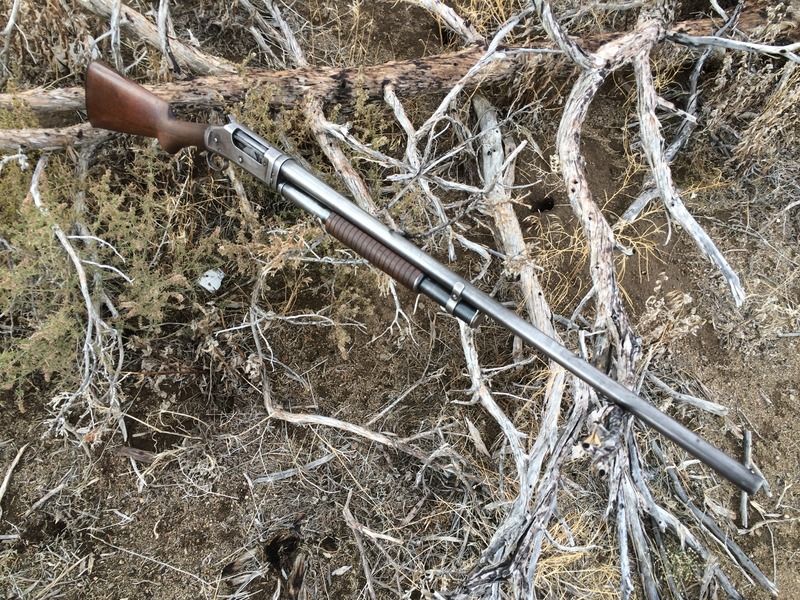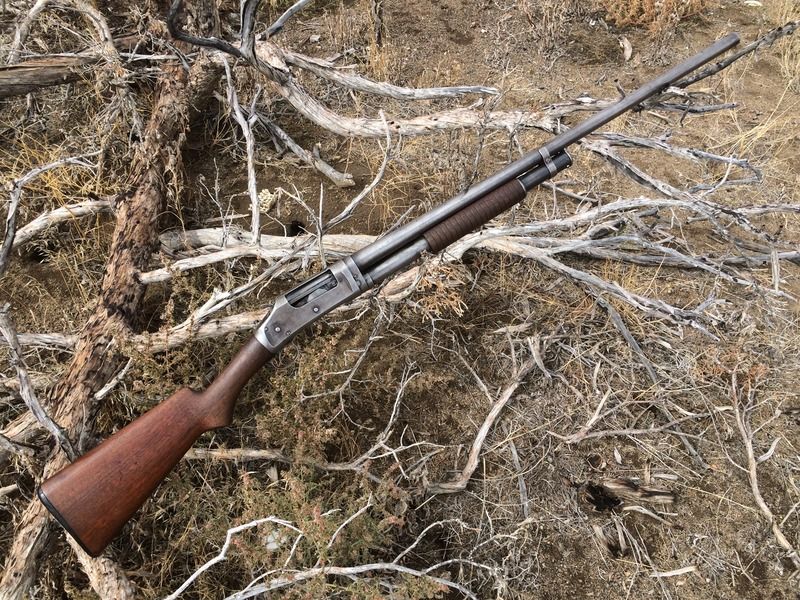 Gave it a full disassembly and cleaning.