Discussion Starter
·
#1
·
It's that magical time of year again...Trout Season! Since the local "fly fishing only" stream is at best 15-20' across, my poor spey rod is on the back burner. Armed with my trusty 5wt, I've been trying out new fly patterns to see what the Wichita trout would rather take.
Everyone I've heard from us doing fairly well on Olive woolly buggers but I wanted something they haven't seen. So I took handrolled egg flies, rabbit fur stonefly nymphs, and one gauwdy creation I affectionately call "The Trainwreck." I had some small rainbows on the eggs and stoneflies but nothing sizeable...until today.
I tied on the Trainwreck and hit my usual spot on Slough Creek and BAM! I caught 3 back to back. Went further up stream and nailed a few more where a fellow angler hadn't even had bites. I was dead drifting under an indicator, hooking into some of the biggest trout I have seen since my ice fishing heydays in college. Biggest was about 19 inches and fried up quite nicely.
So when it's too cold to go shooting, toss some flies!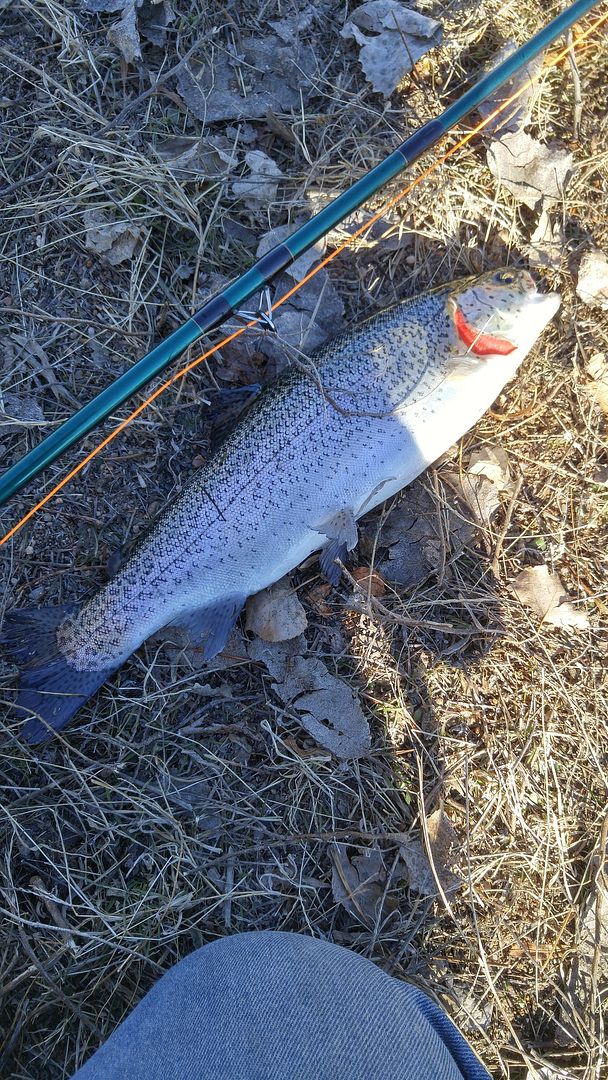 [/URL]
Tight lines everybody!