Discussion Starter
·
#1
·
Thanks to everyone for the warm welcome in the new members section. I thought I would post a few pics of the three Ruger firearms I currently own. I have owned many more in the past; but always seem to have more than one Ruger in my collection.
New Vaquero 5.5" 45LC (that is a M94 Winchester in the background; crescent butt; 20" tapered octagon barrel; 45LC. One of the last made in New Haven; a very fine piece. I recently bought the Vaquero as it's mate) The New Vaquero was mfg in 2006 and has the color case finish. Both the rifle and handgun were mfg within a year of each other and make a fine match.
[URL="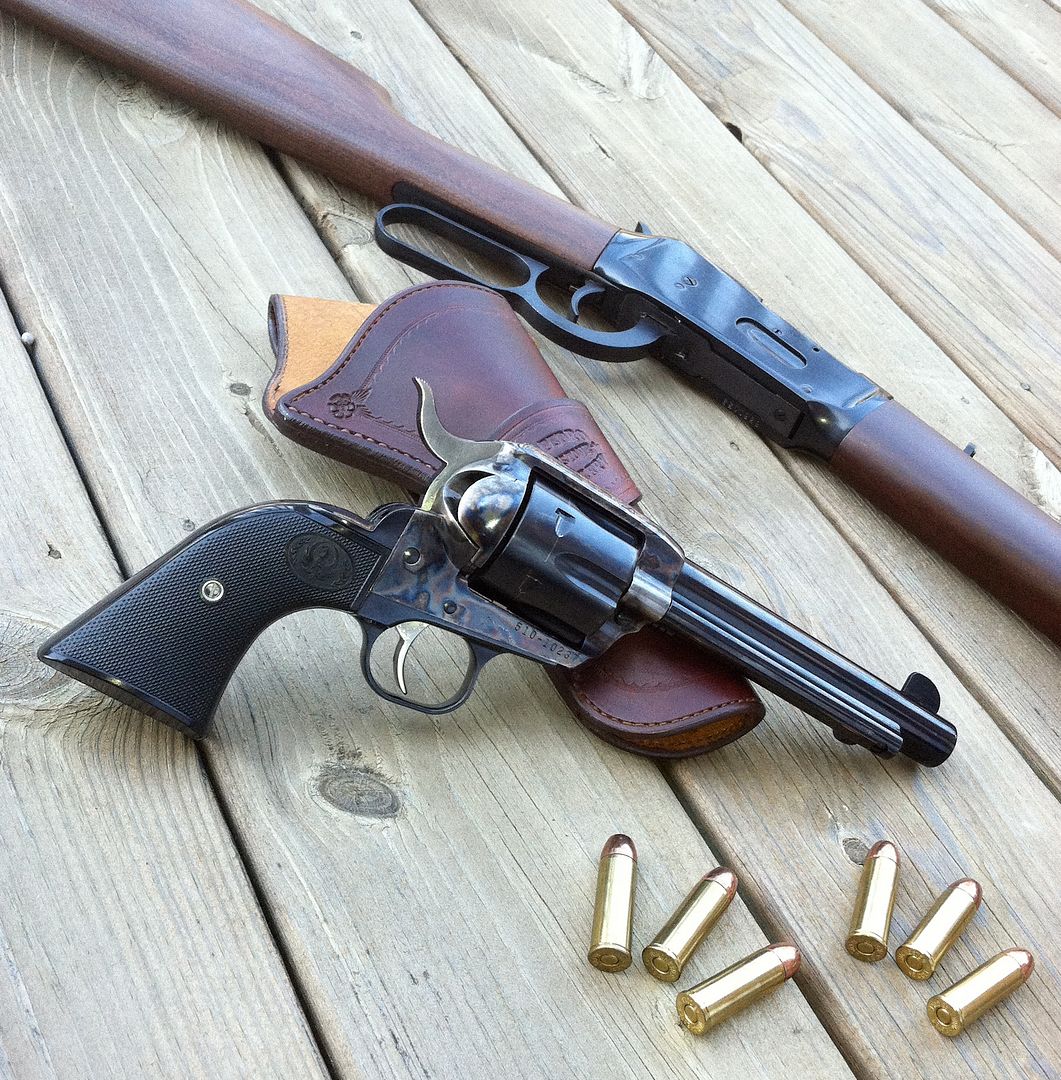 [/URL]
OM Vaquero Birdshead grip; 3.5" barrel 45LC. I traded a OM Vaquero Bisley 44mag for it. I am an avid fly fisherman and wanted a smaller ruger to take with me to bear country. This pistol is a beast. It has been across the country many times and always accompanies me to the Florida grass flats as gator insurance. I am sending it, as I type, to Bowen Classic Arms for additional "Trail Mods". On it's return I'll post before and after pics with a complete list of modifications.
[URL="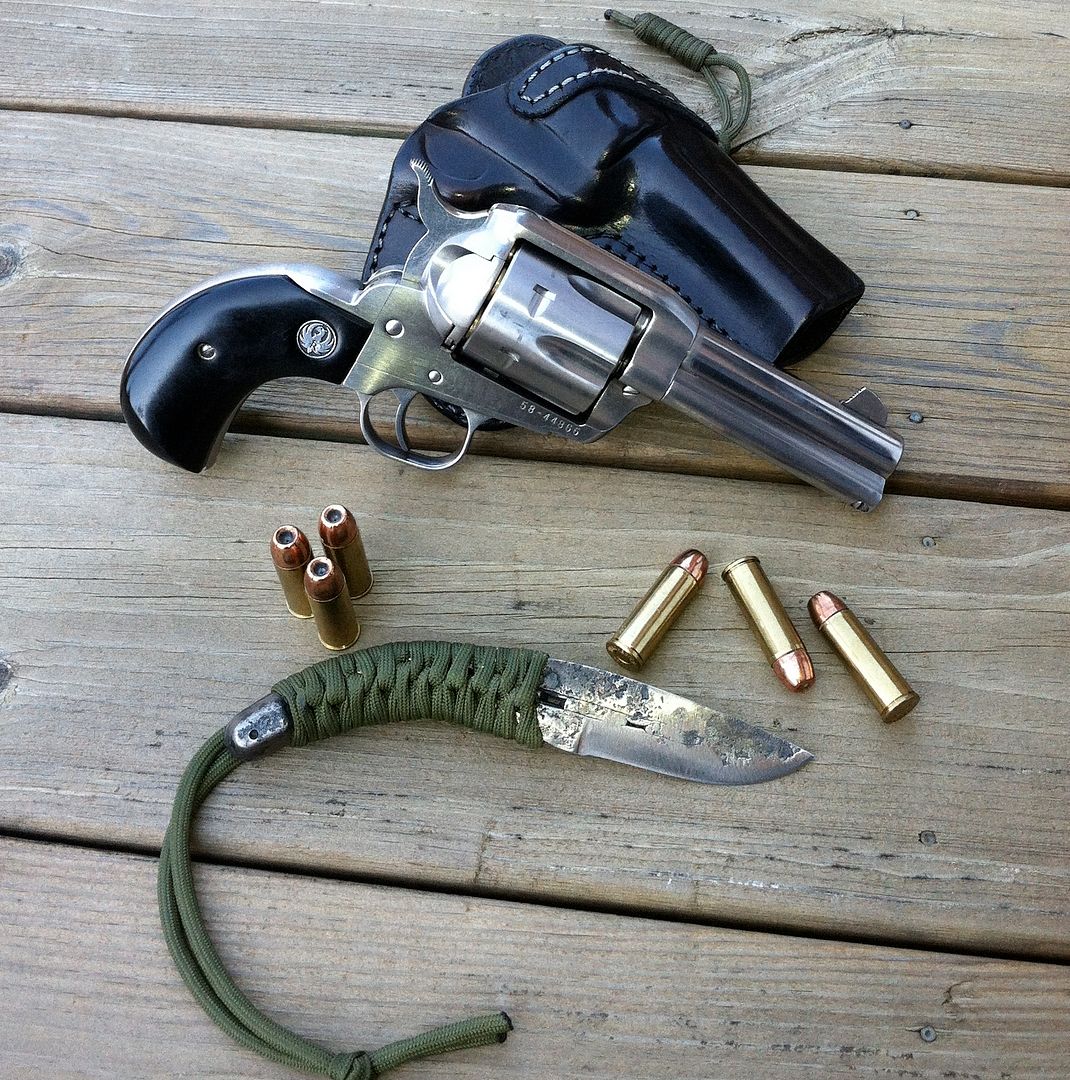 [/URL]
A pic of the two Vaquero's for comparison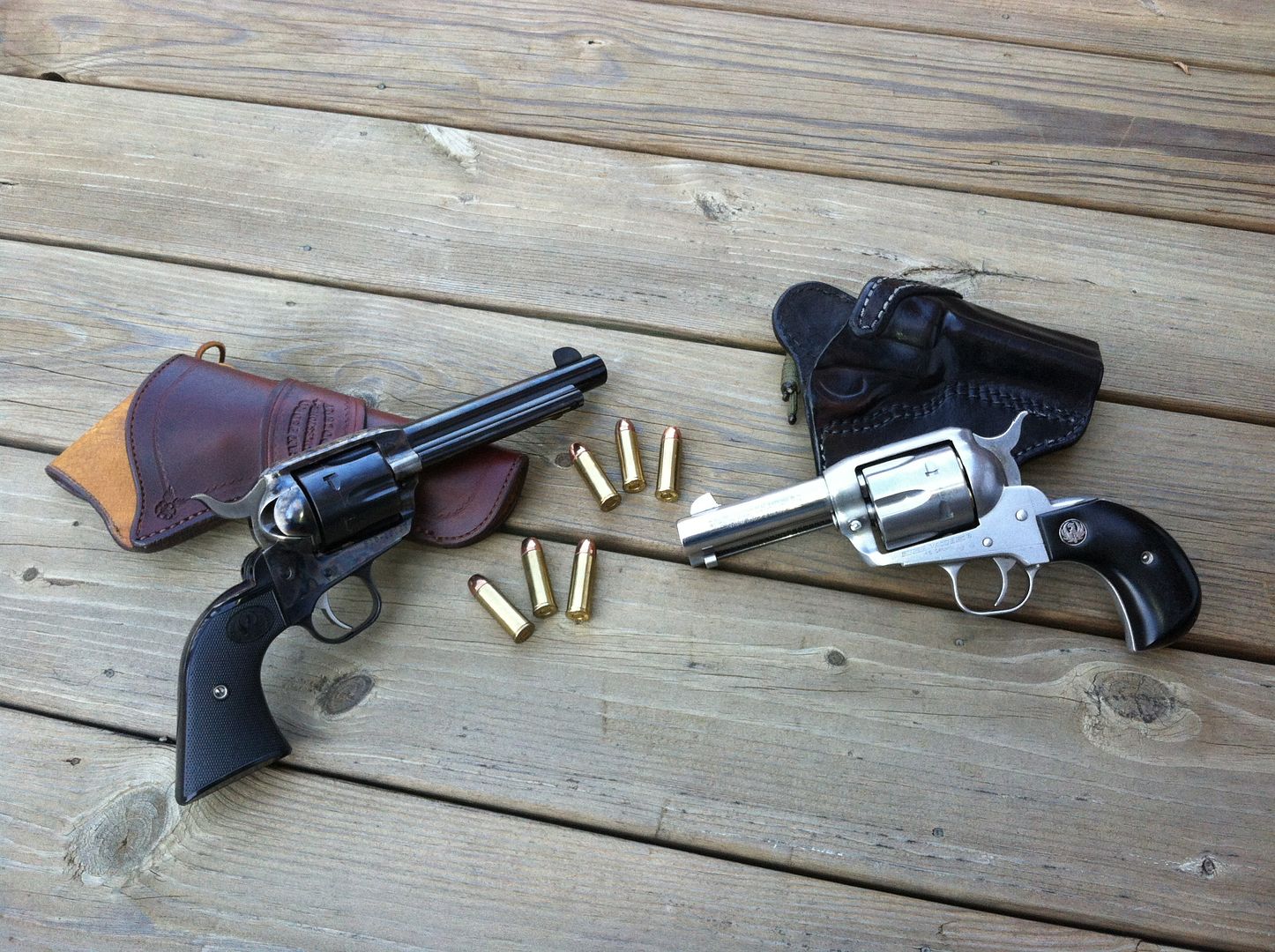 Last, A pic of my Ruger Scout. Probably my favorite Ruger. I have posted this rifle many times on several boards( as Enforcer) as well as my blog. During deer season it is usually in the hands of one of my teenage boys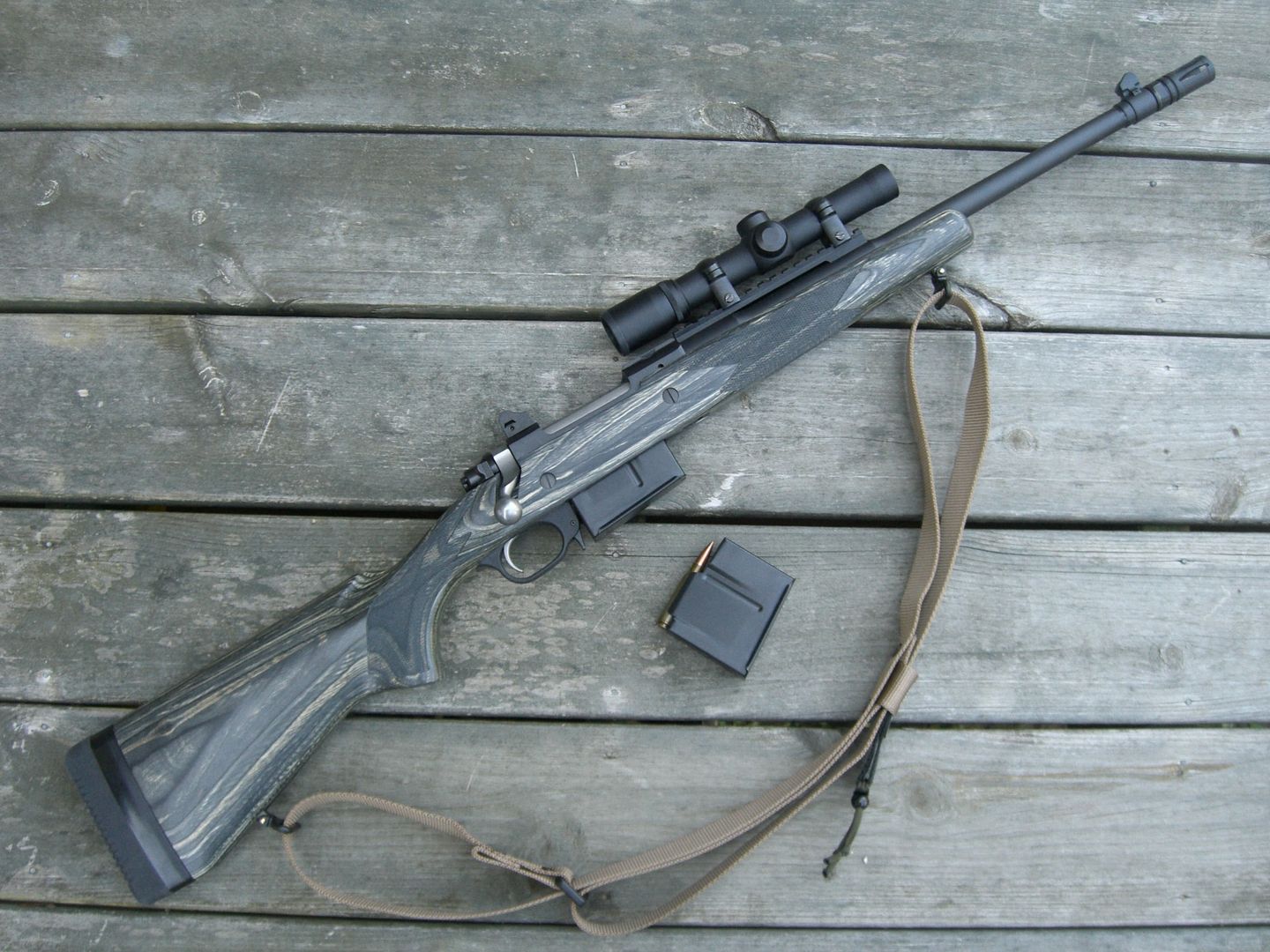 Hope you enjoy
Regards
Rod