Y'all may not be aware of this, but I have a fondness for the Single Action revolver. Especially when fitted with nice grips. Been on a stag binge lately, with these results: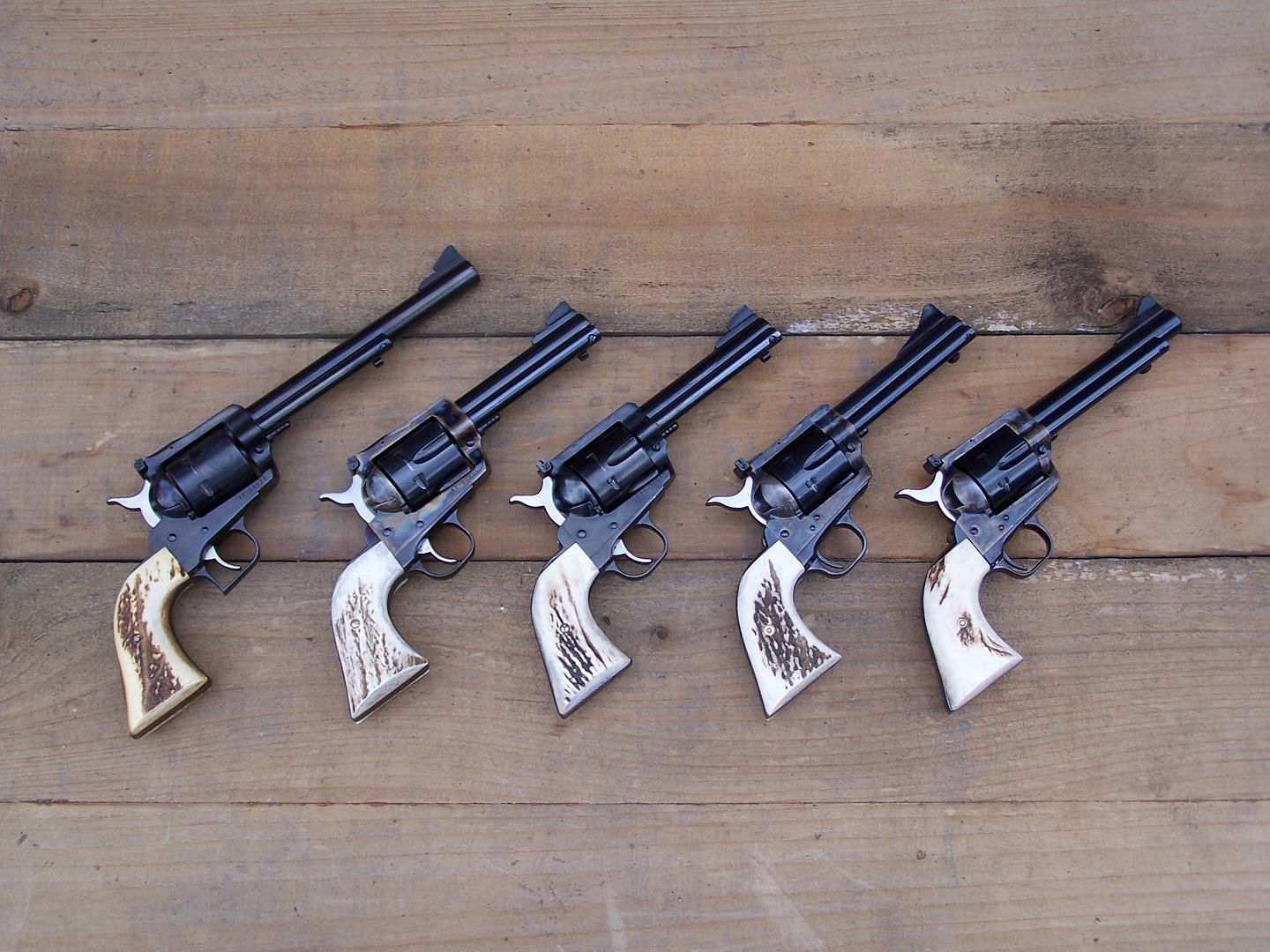 The Flat Top in the center is a .44 Special, others are .45 Colt. Two on right are Colt New Frontiers.
Bob Wright
P.S. Before you ask, the "Super Blackhawk" on the left is an ex-Bisley.