I had a 4" SP101.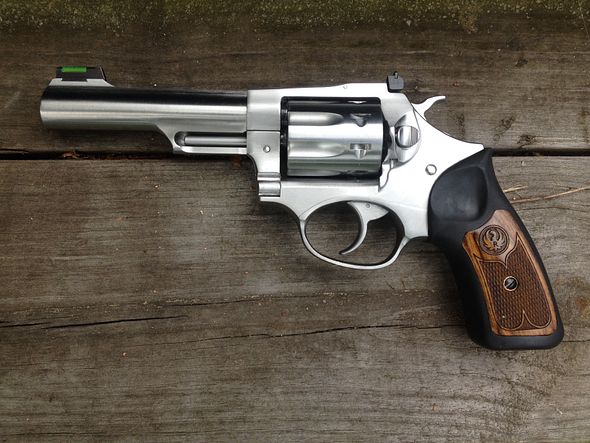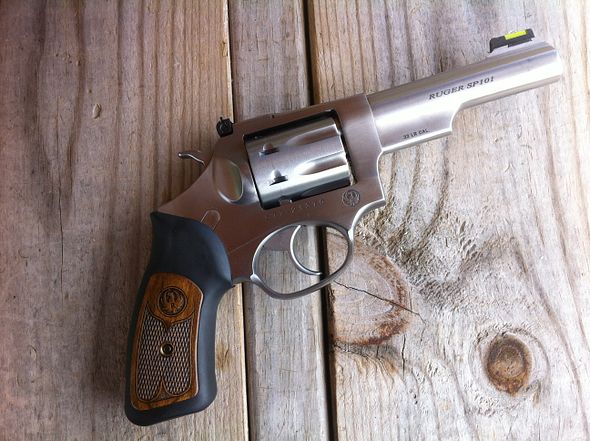 Accuracy was mediocre at best for the first cylinder. It would start keyholing somewhere in the second cylinder.
it would also start spitting lead back at you around the same time.
Cleaning the barrel after 2 cylinders looked like this.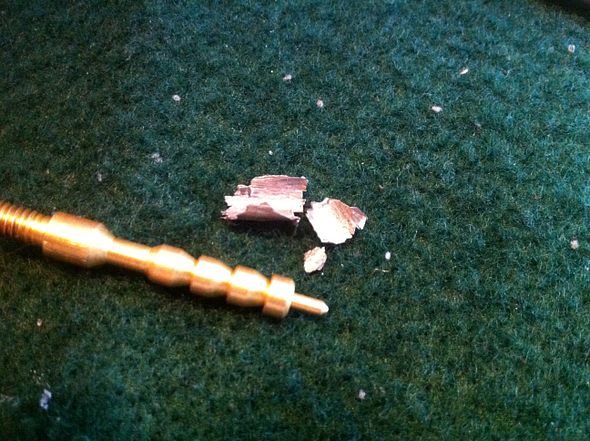 The forcing cone wasn't properly cut.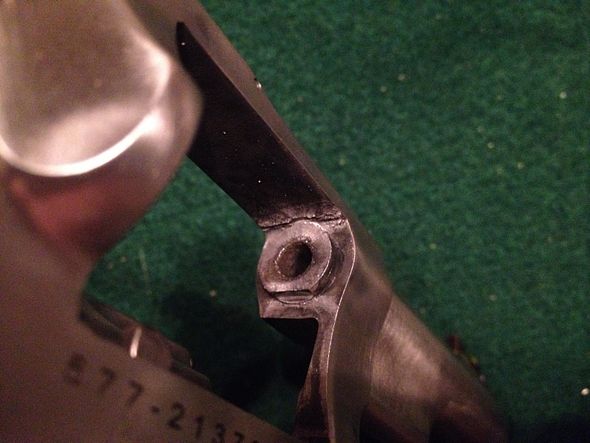 I called Ruger to get an RMA. They advised they were no longer sending pre paid shipping labels but assured me they would refund my shipping cost to return it to them. I asked them if they were sure as without a business account (at the time) shipping second day air wasn't going to be cheap. They said no problem.
I shipped it back to them along with a written description of the issue and the small number of rounds needed to get there. I noted the several brands and types of ammo used to verify it wasn't particular to any type of ammo, including the CCI HV they use at the factory for testing. I also included pictures including those above as well as a couple test targets showing the key holed shots.
I got it back in about 3 weeks with a note saying the ejector star had been adjusted. My thought was "What the fudge. That's not going to fix it.". But I did my due diligence and repeated the testing with the same severe leading and key holing by the end of the second cylinder.
I called them again and got another RMA. I also asked where my reimbursement was for the $75 I spent on shipping the first time around. They said it would take about 6 weeks to process. They did agree to arrange for a paid shipping label and pickup. The person I spoke with said it would be "escalated" to one of their supervisors who were trained gunsmiths. My thought bubble was "so….the first people who 'fix' it are what? Trained monkeys?".
About three weeks later I get a call and they advise that it's not factory repairable". They gave me the option of refunding what I paid for it, provided I send them my original receipt for it, or they would replace the revolver with a new one.
By this time I had also followed up with their customer service folks and been advised that they were not reimbursing me for the $75 shipping as they had not received an original receipt. It had been included with the revolver when it was first sent, and apparently their line staff lost it or didn't know they were supposed to save it or submit it. It's understandable as Ruger had just switched to reimbursement rather than paid shipping labels and someone didn't get the word. However, I no longer had an original receipt for the shipping and was now out $75.
Based on that "original receipt" experience, I opted for a new revolver and they advised they would send it to my FFL, the Ruger dealer where I purchased it.
About a month later I followed up to see why the revolver had not been received by my FFL. Keep in mind we are now 10 weeks into this customer service saga. They inform me they will ship me a new one, but they can't do that until they make another run of them - in about 5 months. I asked them to verify that that they didn't keep any on hand at the factory for inevitable and predictable warranty replacements, and that they could not have one of their many distributors ship one to my FFL. They confirmed that was the case.
About 5 months later my new SP101 arrived. It didn't suffer any leading issues but also wasn't all that accurate either.
I took it into another local gun shop and traded it on a used S&W Model 17-3 3T, shown here with smoky cylinder after shooting a couple hundred rounds.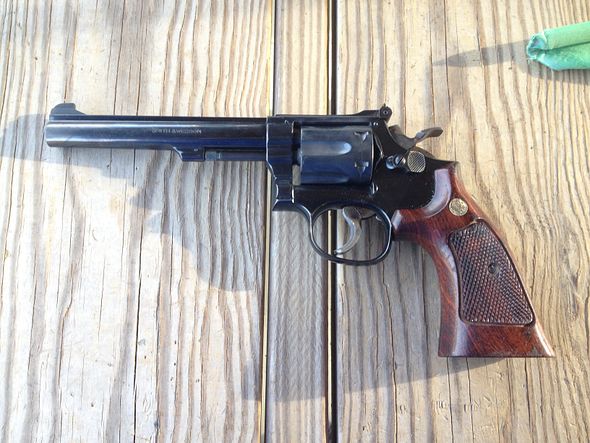 I've never looked back and never had any regrets dumping that SP101. Arguably, that second SP101 wasn't a bad revolver, it just wasn't great. And quite frankly the really poor, slow, put the burden all on me customer service left a really bad taste in my mouth. I've bought a lot of handguns and rifles in the years since but not one of them has been a new Ruger. In fact until I get the $75 they still owe me, I'll never buy another new Ruger. Which means basically never.