SR22p Range Practice this Afternoon - Target Picture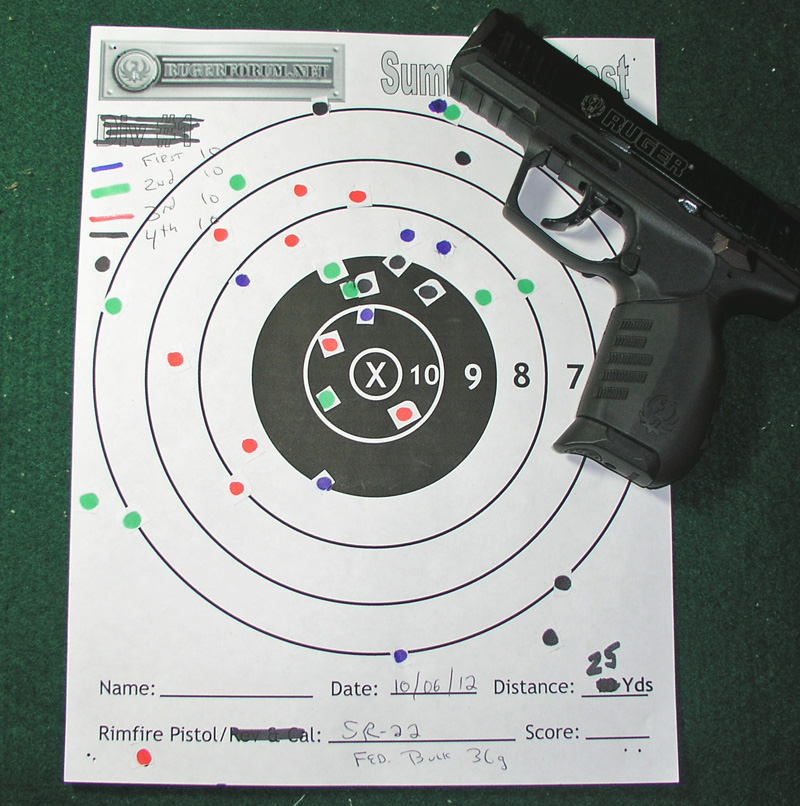 Was doing a little practicing with my SR22 this afternoon at my little range by the house.
I never have been able to get as good as groups as with my Marks, but I thought I would just keep at it until I improved some. I think my groups may have gotten a tiny bit tighter.
40 rounds total, in 10 shot groups with some sight tweaking in between. I still think I may need to come down and to the right slightly. I had a question about my windage adjustment not having much of a detent - see other post in rimfire section.
Off hand @ 25 yards and 2 hand hold. Ammo was Federal 550 bulk - no issues with the ammo.