1979-vintage New Model Blackhawk convertable. Originally owned by a co-worker's father who passed away, the revolver literally had had only one cylinderfull fired through it, and then lightly carried, apparently with snakeshot loaded, as that was the residue left in the barrel (which fortunately was easily cleaned after after a 36-year incubation period with Mil-Comm Bore Cleaner, a bronze brush and a steel Tornado brush).
Sent to Ruger for examination and rejuvenation, including barrel alignment and sight replacement (the rear sight had to be adjusted to the FAR right when zeroing), an action job, hammer replacement with a lower Super Blackhawk hammer, internal action components replaced, cylinder base pin replaced with a tighter-fitting pin, cylinders timed, mildly battered original grips replaced with a fitted set of rosewood grips, and the external finish polished.
The gun is simply a blast to shoot, and exceptionally accurate-especially after its trip to Ruger. I'd forgotten just how much fun it is to shoot full-house .357 magnum cartridges through one of these, and the 9mm cylinder provides for inexpensive higher quantity shooting (and possible competition use). While in m previous Vaquero I referred the 5.5 inch "artillery" barrel, on this Blackhawk the 4.6 inch barrel just looks "right" (and is a great field/carry length). I'm currently standardizing on 158 gr .357 loadings for practice/recreation/carry; Hornaday's 158 gr XTP has played to good reviews, so that's my "field/wilderness" cartridge; I'm finding that @ 15 yards, POA/POI is pretty much the same for 158 gr .357 and 115 gr 9mm, which is a nice benefit to me.
While it came with a perfectly serviceable Safariland Blackhawk specific leather lined holster (from back in the day when Safariland still made leather holsters)(whose exterior leather cleaned up nicely after some refurbishing), I had Tactical Tailor custom make a tanker-style holster for field use. I found that their Grenade Pouch nicely houses 4 nested Tuff Strip reloading stars, and their zipper-compartmented Admin Pouch nicely contains (and weather shields) the spare cylinder, and has an external pouch for pepper spray (or for .357 or 9mm autopistol magazines that I'll be obtaining to experiment with as single-action speedloaders).
A great revolver made a magnificent one by Ruger; it'll be used for field carry, possibly hunting, and possibly competitive shooting. Given that the NM .357 is on the .44 magnum frame, this thing is tough enough to repel armor assaults, and the .44 cylinders with only .357/9mm chambers bored are heavy enough to constitute a deadly weapon in and amongst themselves....
Best, Jon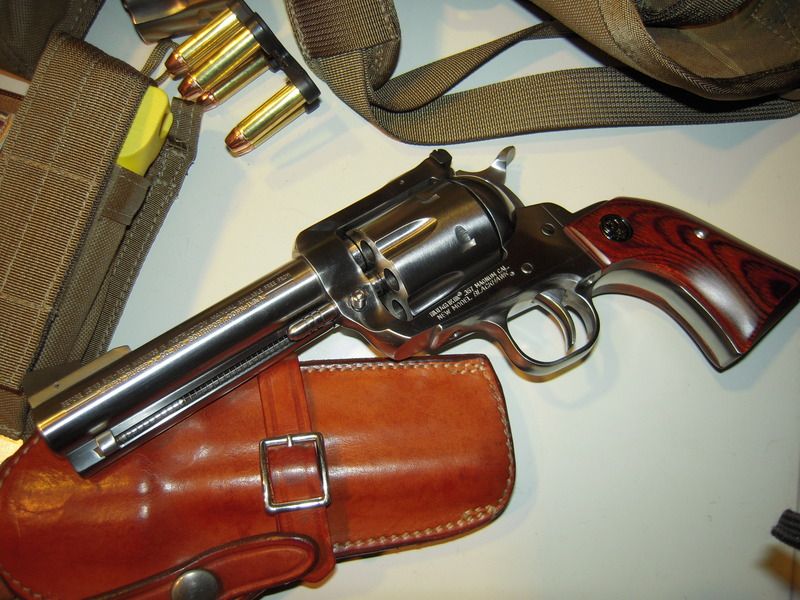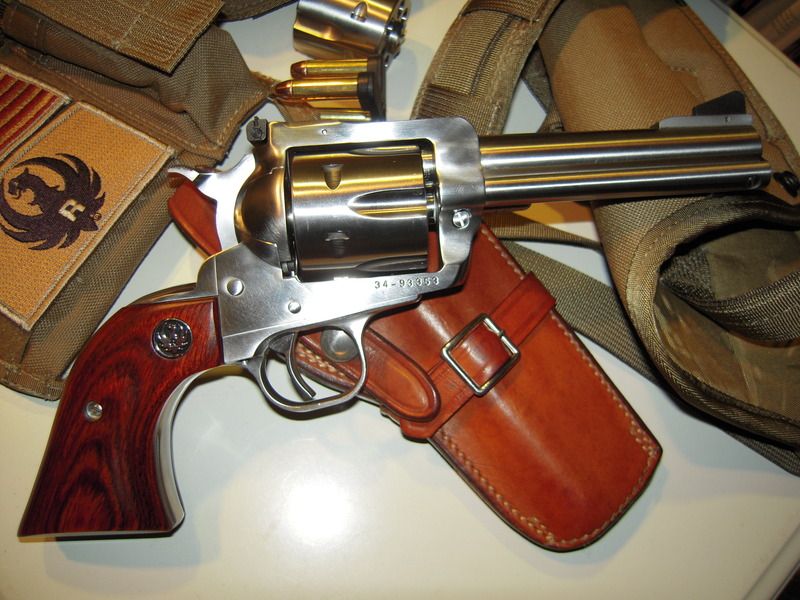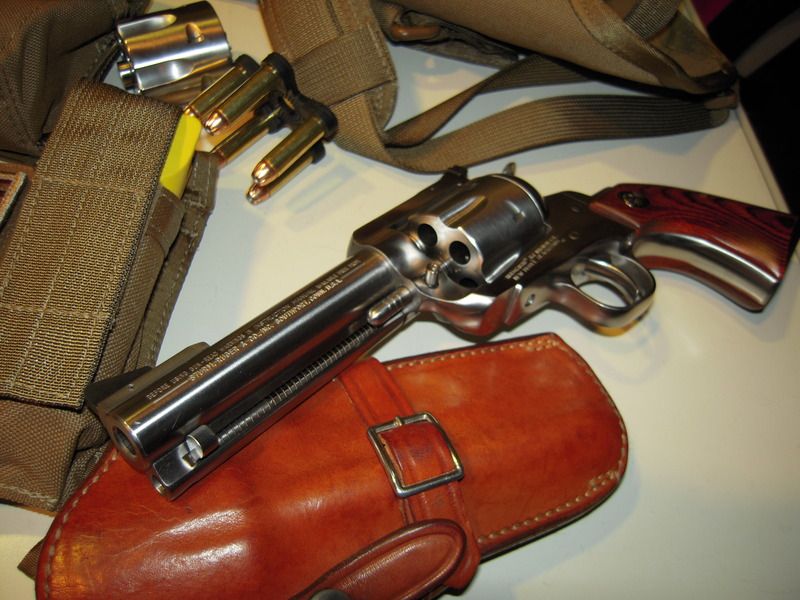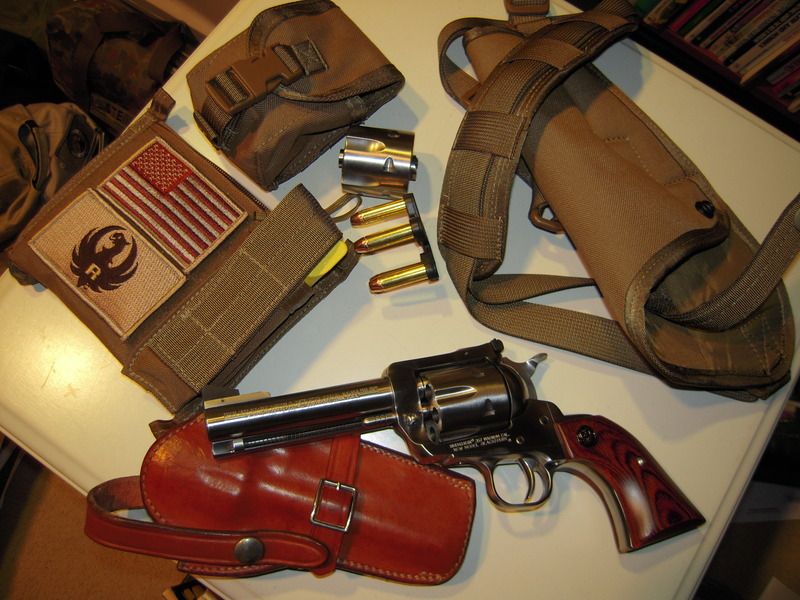 Best, Jon