Discussion Starter
·
#1
·
So, I'm finally getting around to modifying a stinger missile case that I picked up a couple of years ago. I'm essentially "repurposing" the container to create a secure and robust rifle locker that can also see duty with travel and at the range as well. These cases hit the surplus market between five and ten years ago and retailed between $150-$300 plus shipping. I had an opportunity to buy four at $150 each back in 2010; but a busted dryer squelched the deal and I have lamented the lost opportunity ever since. Upside, I made Mrs Teague very happy with a new stackable washer and dryer. Fast forward to 2013 and I had about $250 of birthday money burning a hole in my pocket and just so happened to find someone that still had few stinger cases to get rid of. I made contact thru a email address and in less than seven business days the big brown truck dropped my new case at the front door. That's a lie, I saw him coming down the street and I met him in the driveway. I was so happy to have this one case because they were getting scarcer than hen's teeth; still are. You might say the supply has dried up for all practical purposes. You do however see them occasionally on the various gun auction sites, as well as AR15.com, calguns.net, survivalistboards.com etc, etc. Point is, if you want a stinger case, be on the look out and buy it if you have the opportunity. That's really enough background and I won't bore you with it any longer. Moving on to the build.
This is the stinger case I started with: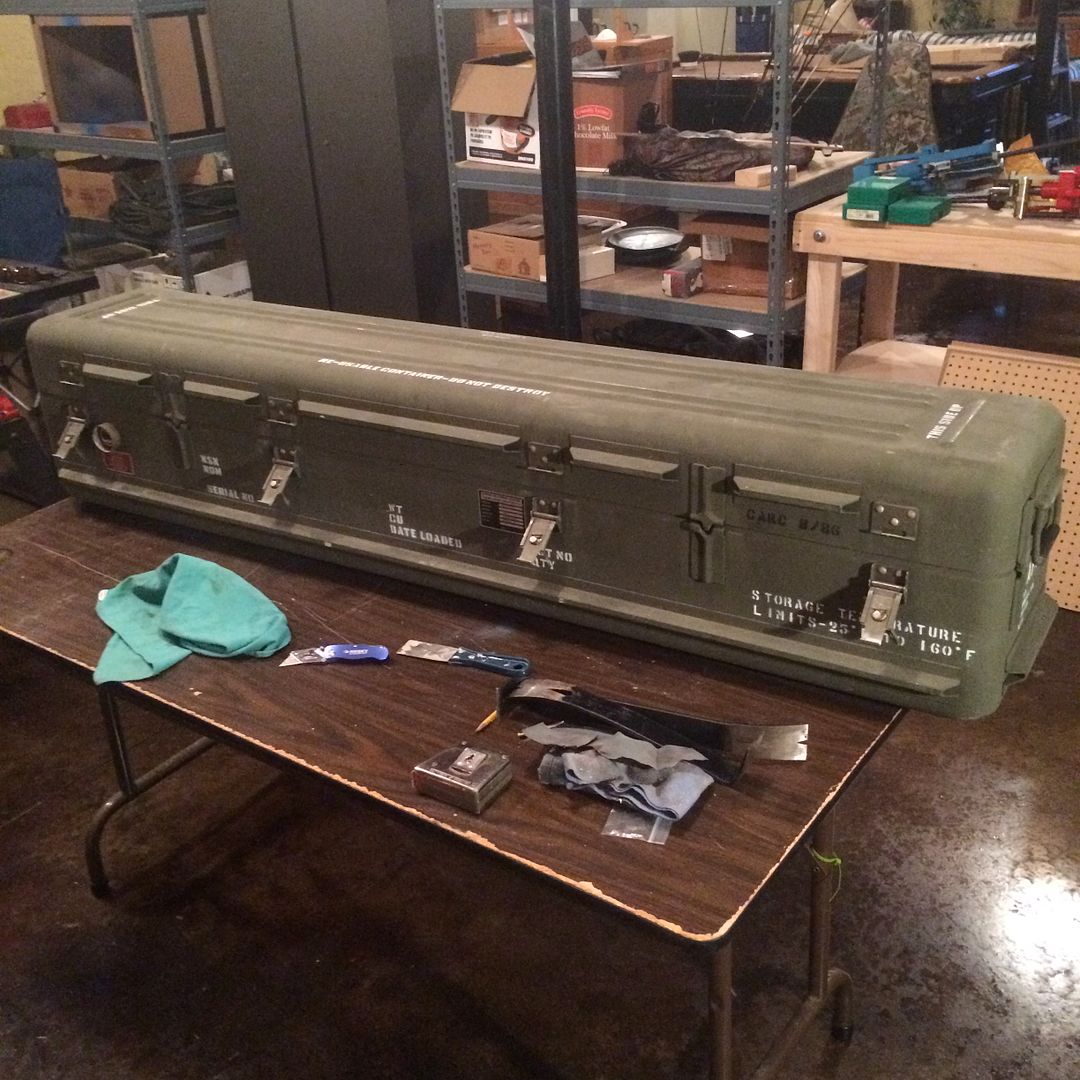 Published dimensions vary some, but my measurements are as follows:
Outside dimensions are: 66" L x 13.5" W x 13.5" H This includes the welded aluminum bumpers. Usable inside dimensions are: 61.5" L x 11.5" W x 13" H
This is a photo of what the case looked like inside, before the foam was removed. Foam configuration varies and I assume it relates to year; ordinance; mission/unit specific etc etc. It doesn't really matter because you will have plenty of usable foam for custom configuration. I borrowed this pic from a auction because I failed to get a picture before I removed the foam; mine was identical.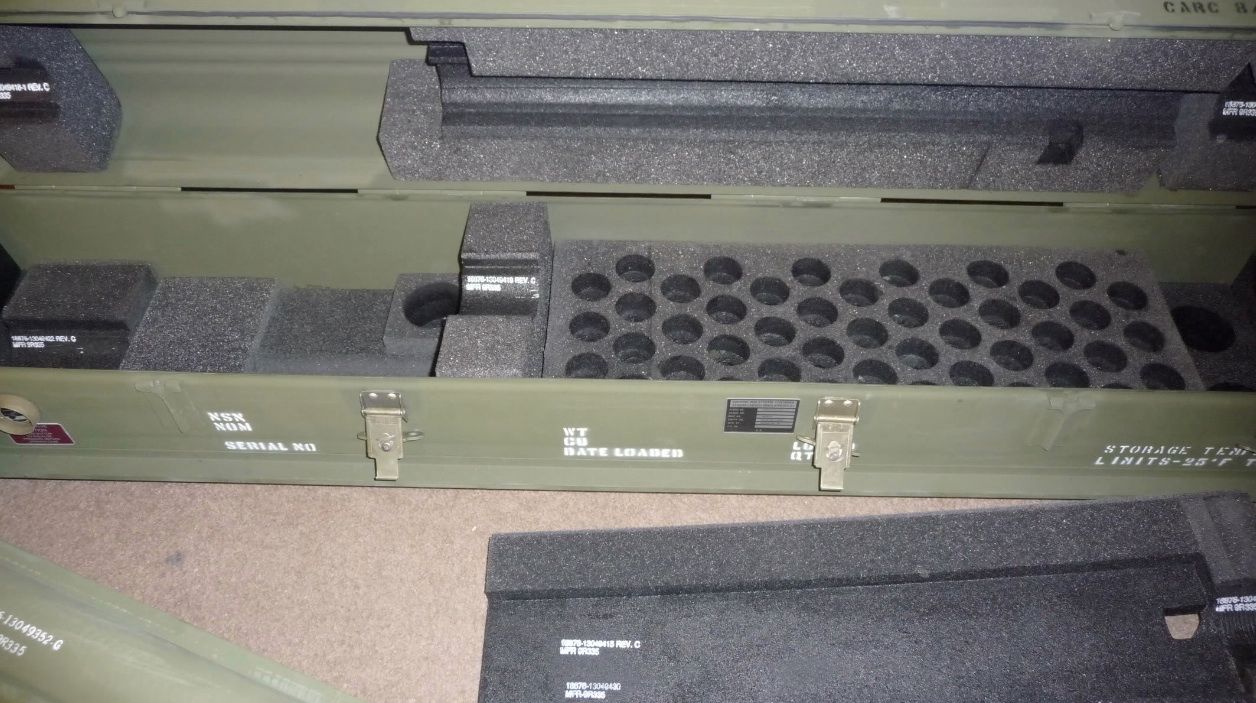 The next few pics show the tools I used and what the box looks like after foam removal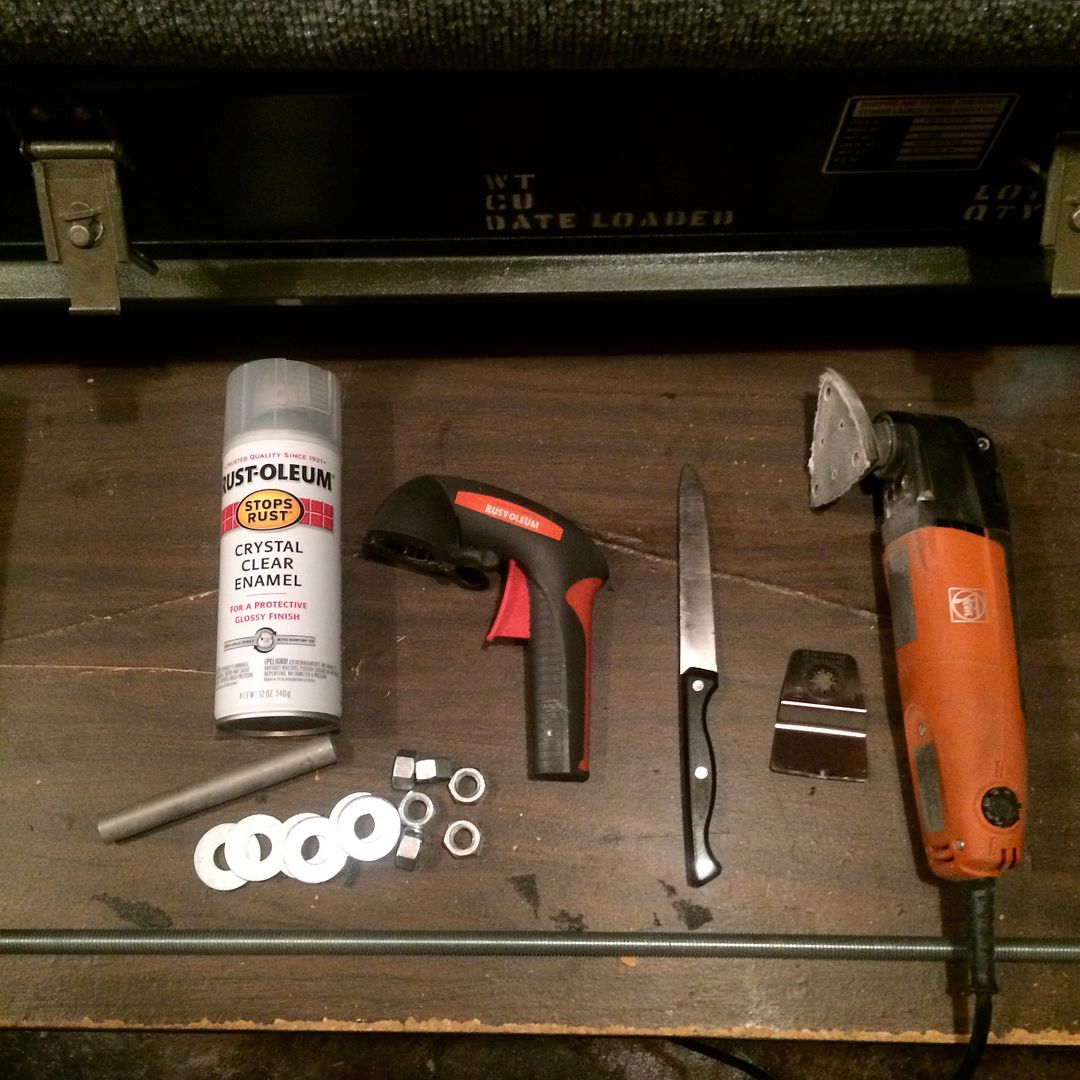 Rattle can clear coat enamel. I opted to keep the color and markings of the container; I used the enamel to protect it. Color or finish to your option.
Long thin kitchen knife for cutting foam, multi-tool with scraper and sanding head to prep the inside after foam removal. And 3/8" all thread for the attachment of wheels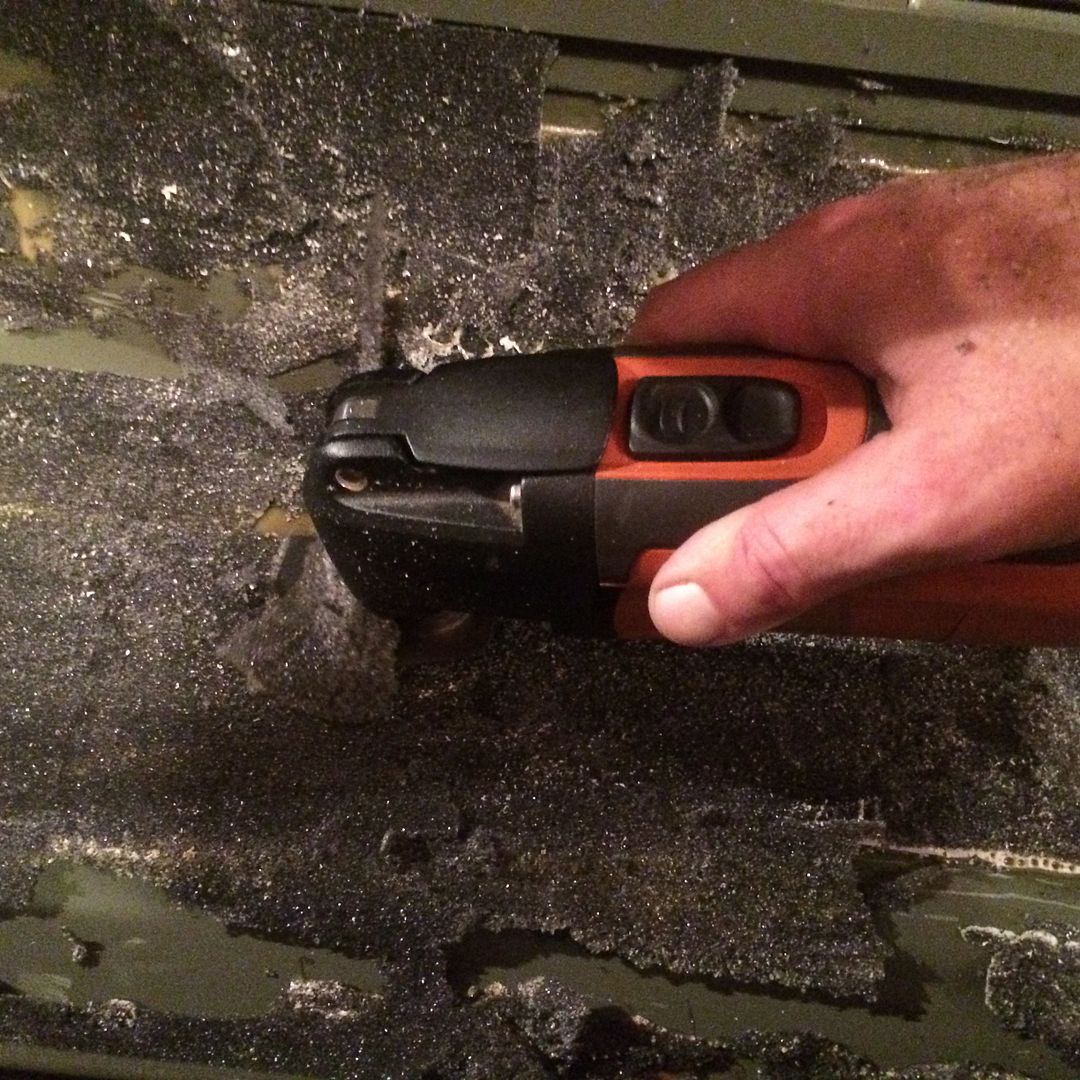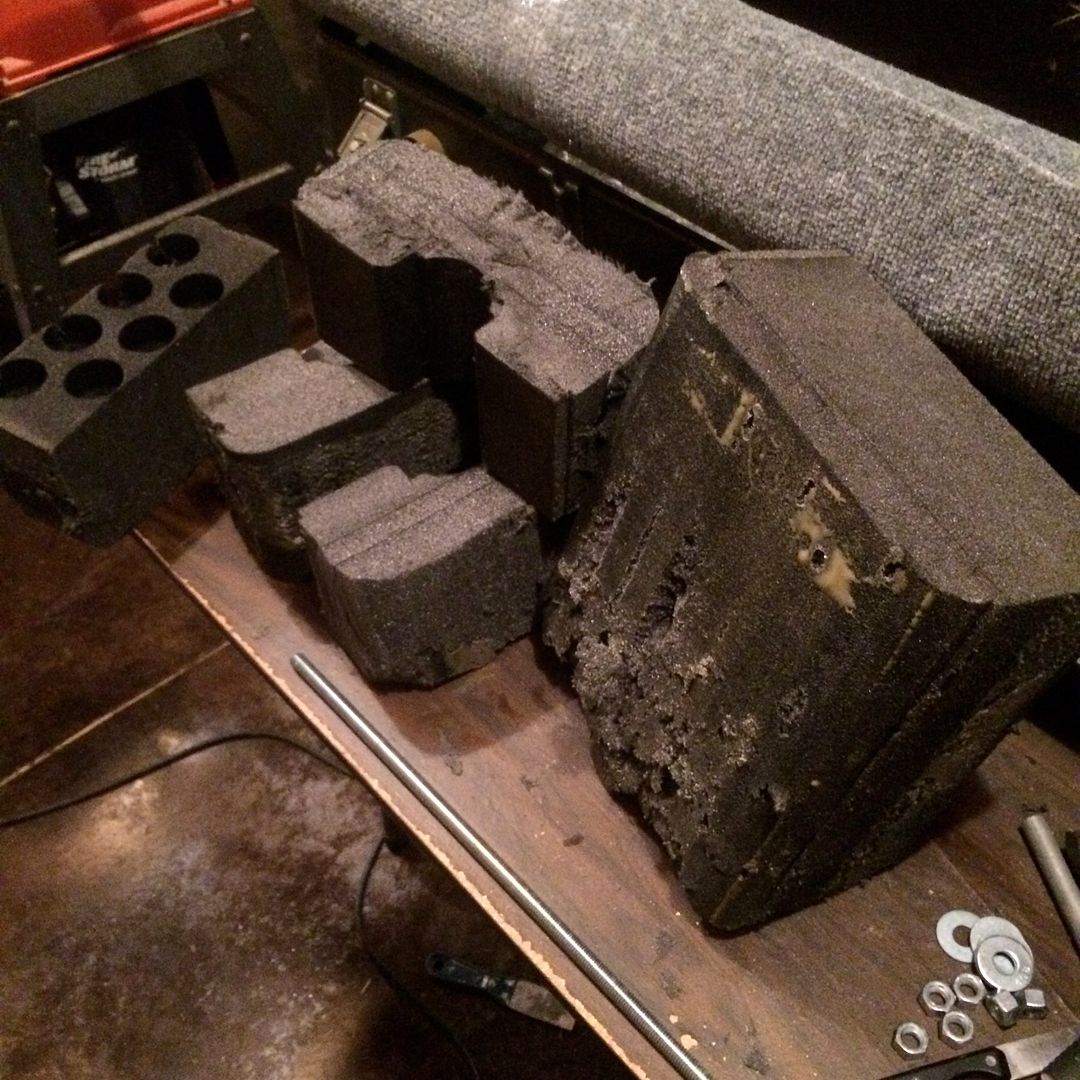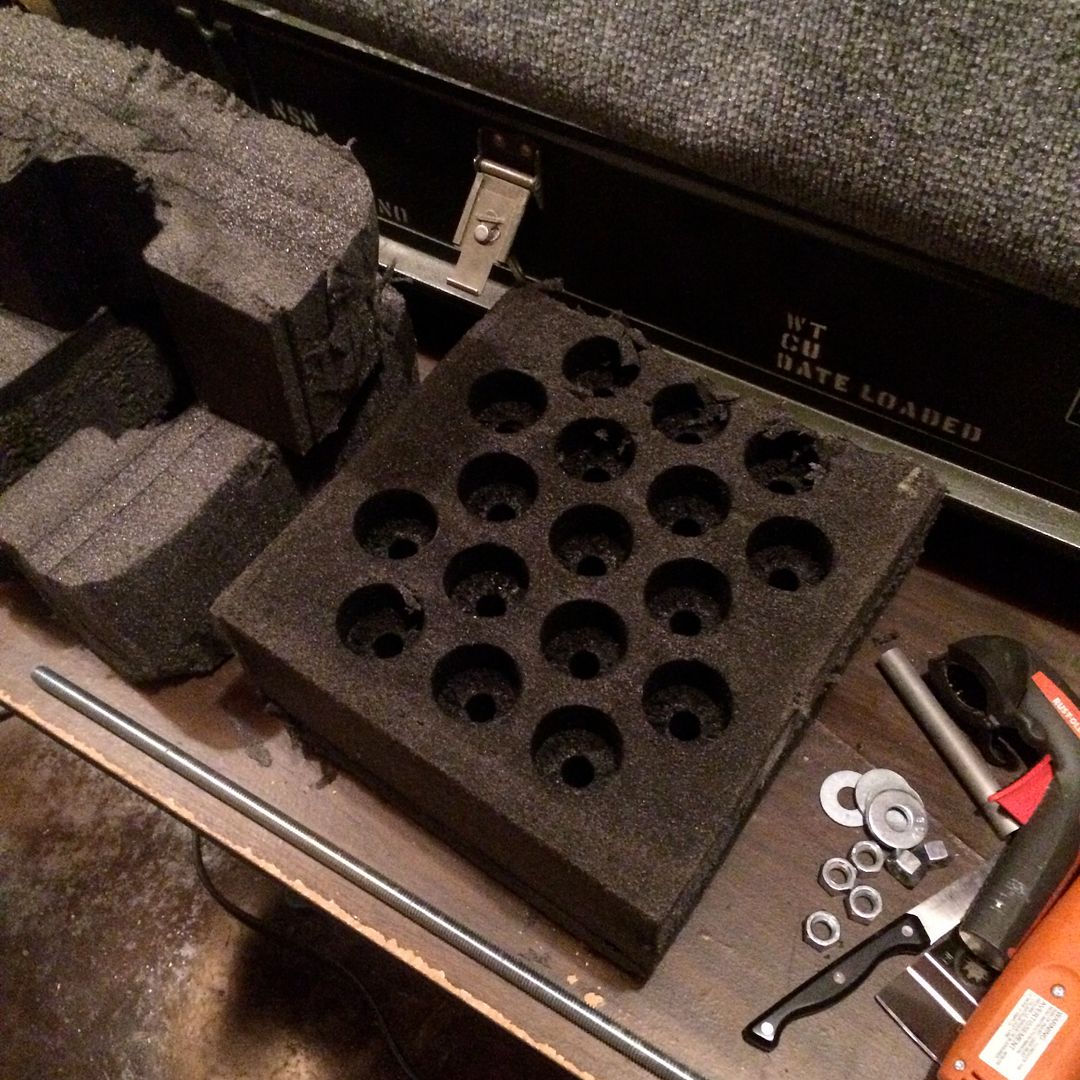 foam will be shaped for various configurations depending on how many rifles I want to carry. I also will have partitions, so ammo cans can be kept secure inside during transport, depending again, on how many rifles I decide to take to the range.
box with foam removed; scraped and sanded. Ready for gluing of liner and the shaping of foam blocks.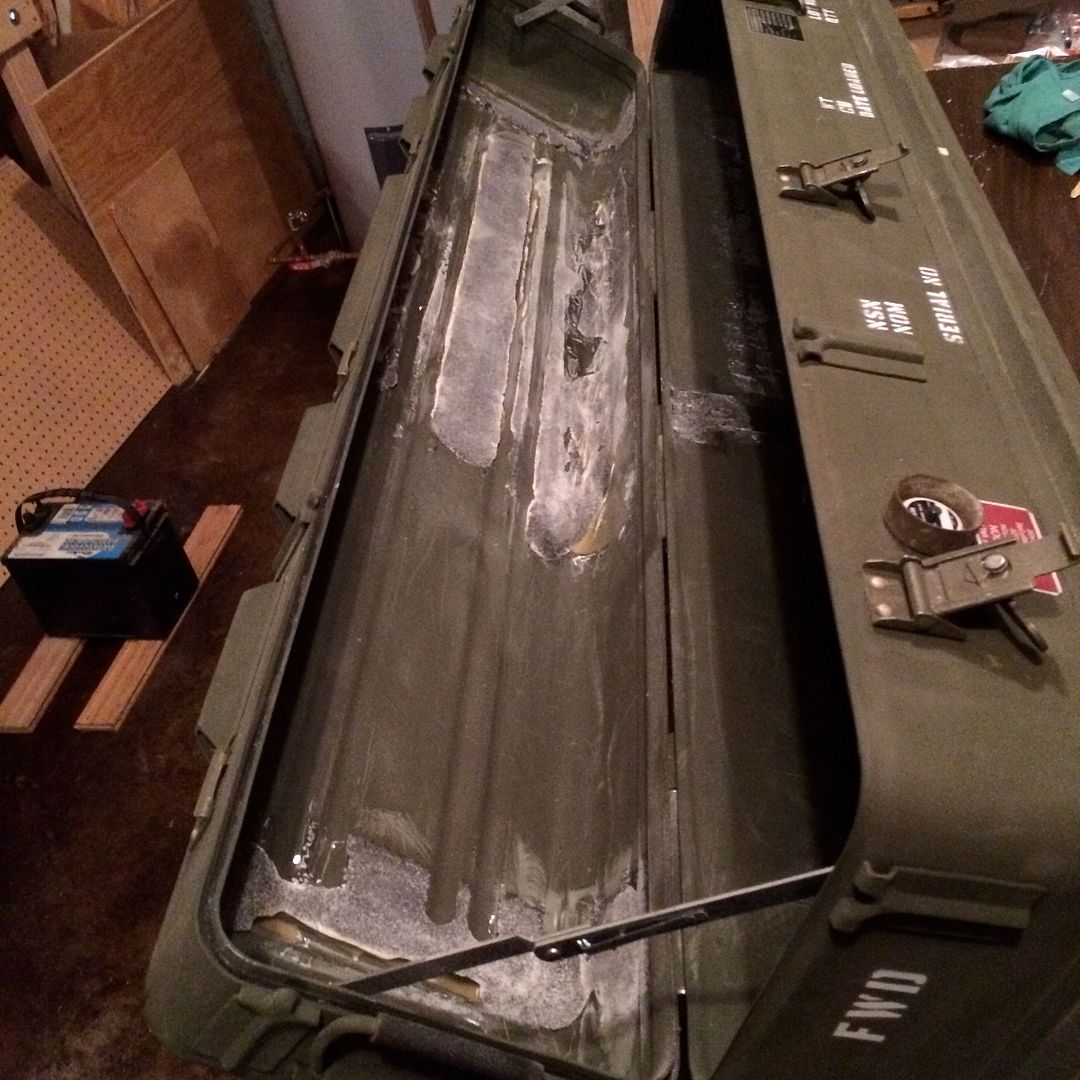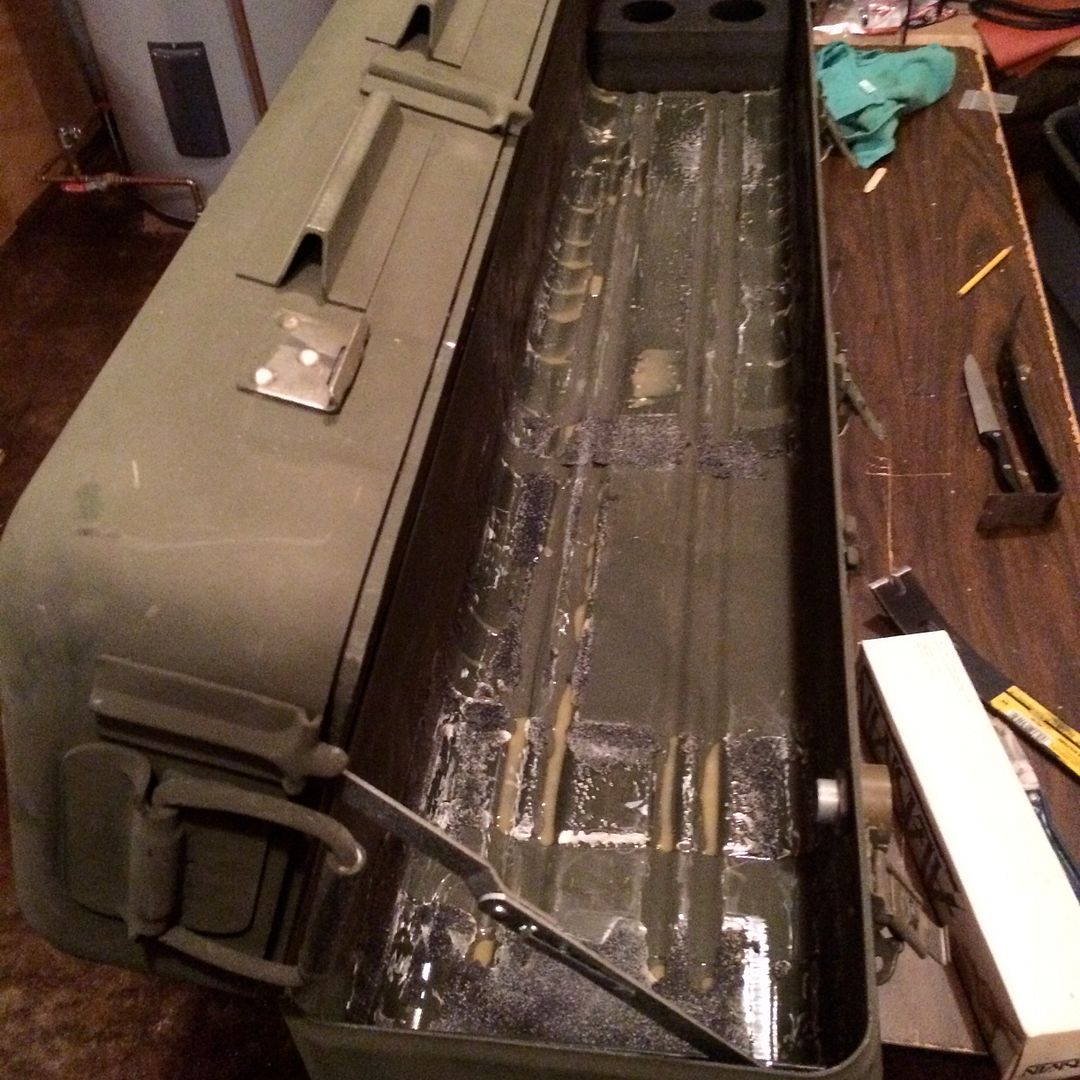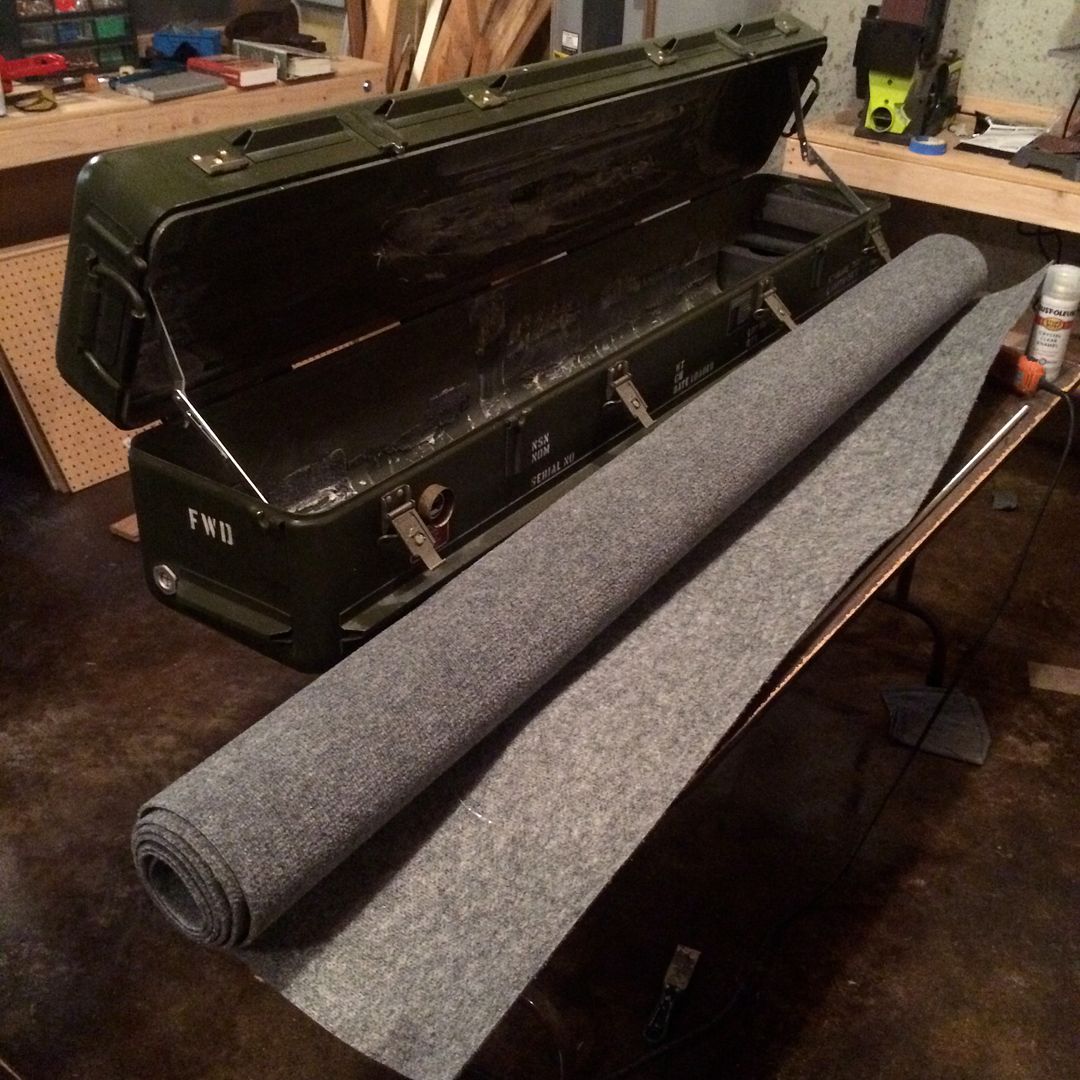 Last pic is of what the box looks like with the clear coat.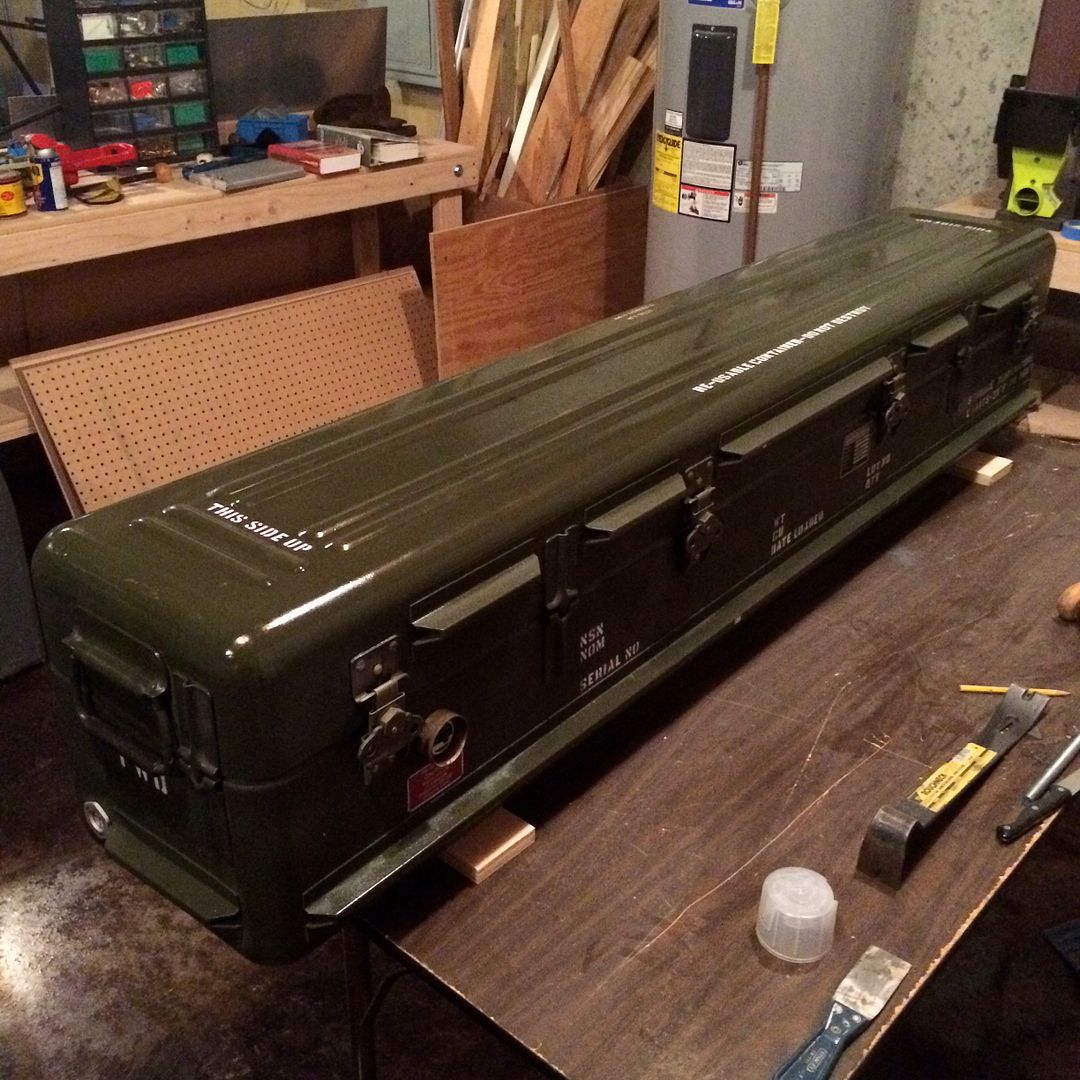 Up next, liner, foam and wheel installation.
Regards
Rod