Discussion Starter
·
#1
·
Remington 870 Express with rifle sights, Surefire forend, ATI folding stock fitted with a rubber butt pad, heat shield, and side-shell carrier.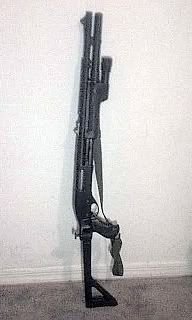 Post-ban Colt Match Target H-Bar. More than I'd care to list but the main things are a custom 30mm tube Tasco scope (goes up to 40X!), trigger parts, and a full-float barrel tube. The thing easily shoots under 1MOA with the stock barrel.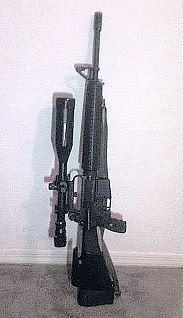 Remington 700VS .308. It needs a set new set of rings as I will use a larger BSA target scope that was warrantied after breaking with the .50BMG. It's got a Timney adjustable trigger, muzzle brake, and Choate Ultimate Sniper stock.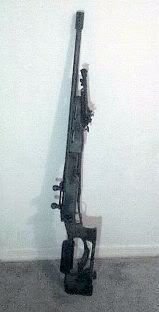 Mech-Tech Carbine conversion with a Trijicon Reflex sight and a polymer cheekpad fitted. It is a total blast to shoot. I'd like to shorten and port the barrel.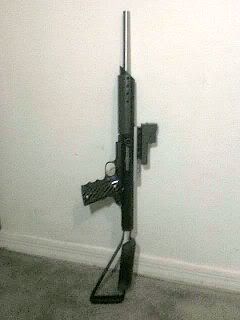 Watson's Weapons .50BMG take-down conversion. It's a great bang for the buck as far as accuracy but is a real pain in the ass to load. Breaks cheap scopes. I'd like to upgrade the brake and get a dedicated single-shot lower for it. A Redfield 6-18X target scope is setup high to match the AR ergonomically.