Discussion Starter
·
#1
·
I have a few .380 pistols geared towards CCW, Walther PPK/S, Beretta Pico, Taurus TCP. The Beretta Pico has been my go to for some time now. Has been pretty reliable although I've never really been able to coax great accuracy out of it, even compared to the TCP (which admittedly has a much better trigger pull, although doesn't have a true DA).
I'm thinking of downsizing to a Kel-Tec P32. My main considerations were that it's nearly half the weight of the Pico and shaves about a half inch off of the height equation. Also gives me an extra round and probably has a better trigger (or at least lighter).
Compare the dimensions and specs of Beretta Pico and Kel-Tec P-32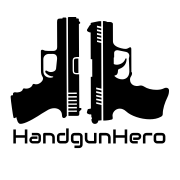 www.handgunhero.com
Planning on using the Norma 73gr FMJ for both training and defense. Seems like it is one of the hottest loads available in this caliber without going +P and quite likely to meet the FBI specifications for penetration (and that's all that matters in pistols, right*
)
Is there any compelling reason I should keep the PICO? Is there any compelling reason to avoid the P-32 (aside from being one of the ugliest and most cheaply constructed pistols on the market in 2022?)
*You'll never convince me that a 72 grain bullet is effectively equivalent to a 230 grain bullet going roughly the same speed, statistics and medical examiners be damned... regardless, I've decided that both the 380ACP and 32ACP are likely to fulfill my anticipated mission requirements.