Discussion Starter
·
#1
·
We shot her P3AT 380. My Taurus M85. And my XD-45 Tactical.
The P3AT shot very well. No hang ups on me. She had a few jams that I believe were from limp wristing. This was her first time ever shooting a gun. She shot my Taurus M85 with 38 specials and did really well. Then she shot my XD and did even better! She loves it and is talking about getting her own. LOL
This is her very first target. It's a combination of the 380 and the Taurus at 7 yds.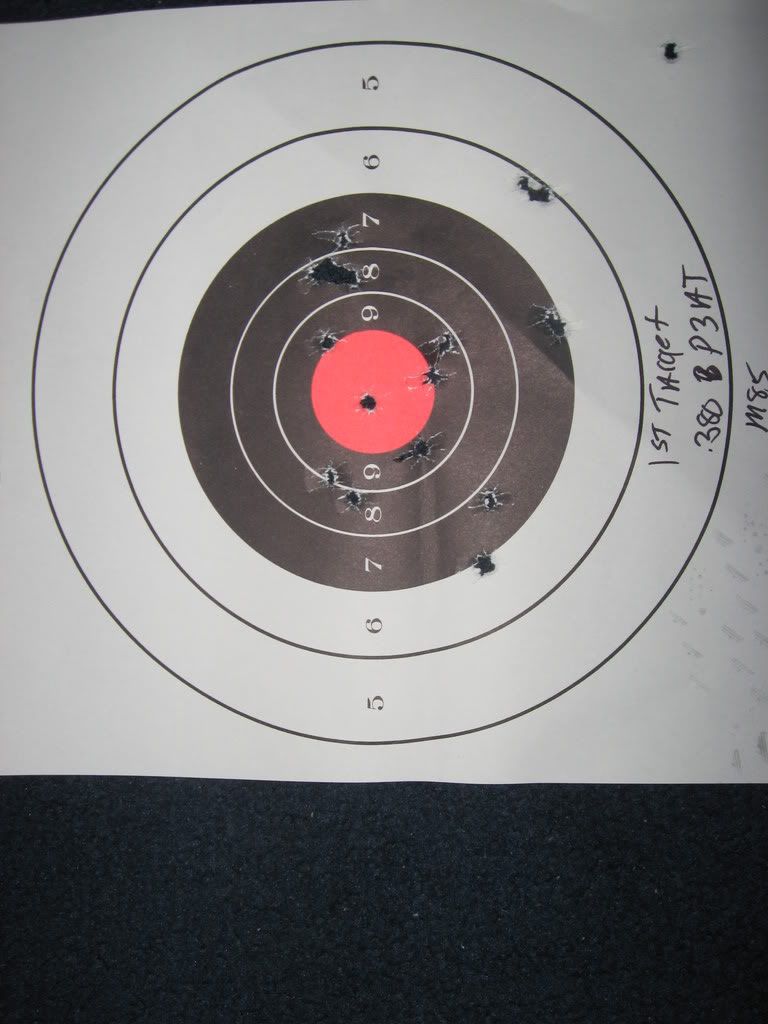 This is her target after I think 5 rounds of 38's and then 13 rounds of 45's. 7 yds.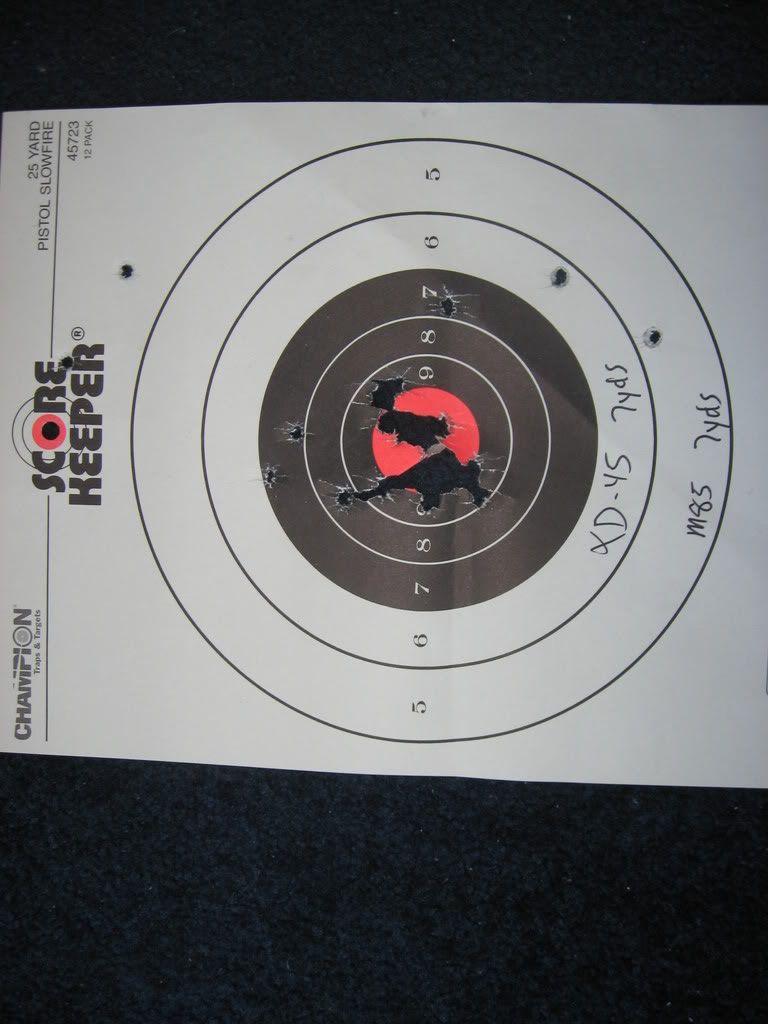 This is my first target after 13 rounds of 45's at 7 yds. This was semi quick firing. As fast as I could get back on target. I think at 7yds, we'd have a man down.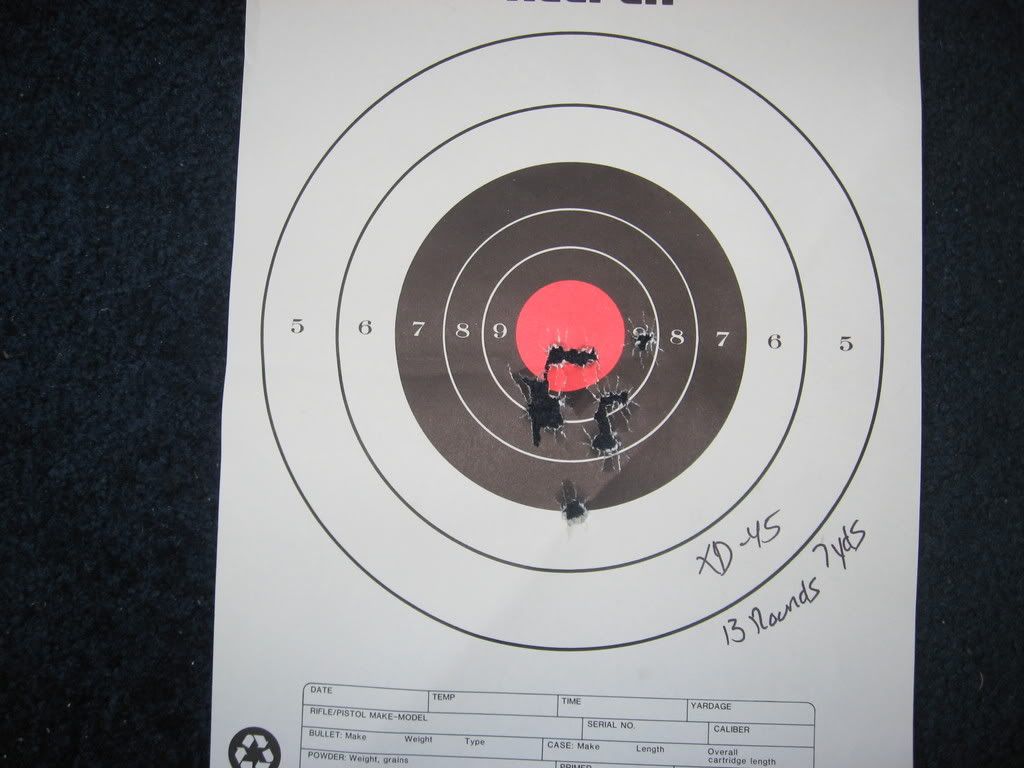 Painting the sites worked out great. They are so much better now. Very easy to see. For a $2 upgrade a person couldn't go wrong. I love my XD more and more all the time.
I'm also very impressed with my girl's shooting. She done me proud.