Discussion Starter
•
#1
•
To continue with the fine discussion concerning stag grips, here is one of my stories.
I saw this used Ruger Vaquero .45 in a gun shop, with these handsome stag grips: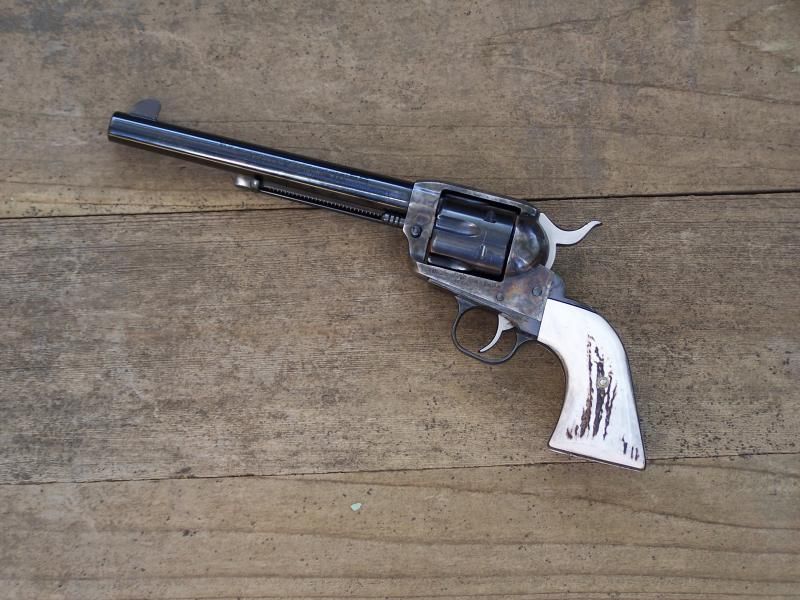 Now I had little use for a .45 Vaquero with 7 1/2" barrel, but I bought it and took it home. Soon I had ordered a pair of replacement grips from Brownell's and had them on the gun: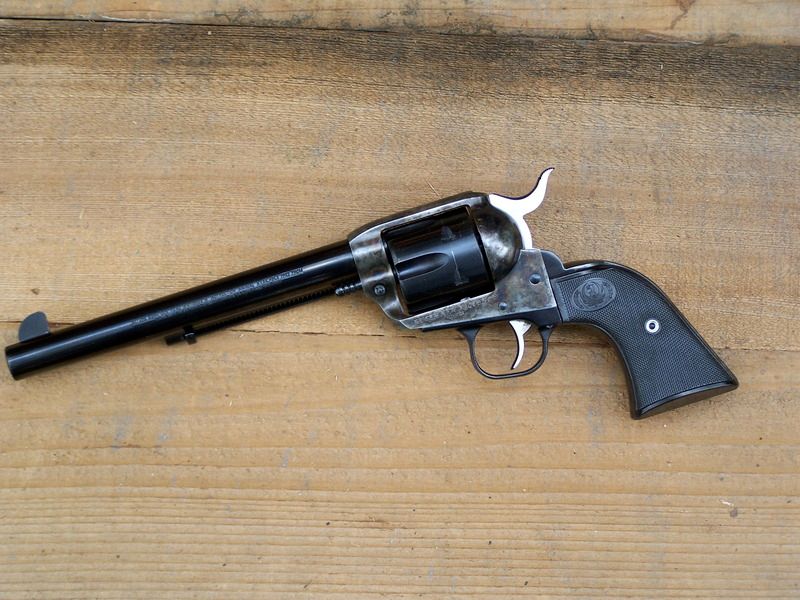 Well, soon the gun was on the auction block and sold. This left me with a pair of grips for which I had no gun, this being the New Vaquero which has a different grip that current Blackhawks. So, wnt out and bought myself a .44 Special Flat Top Blackhawk: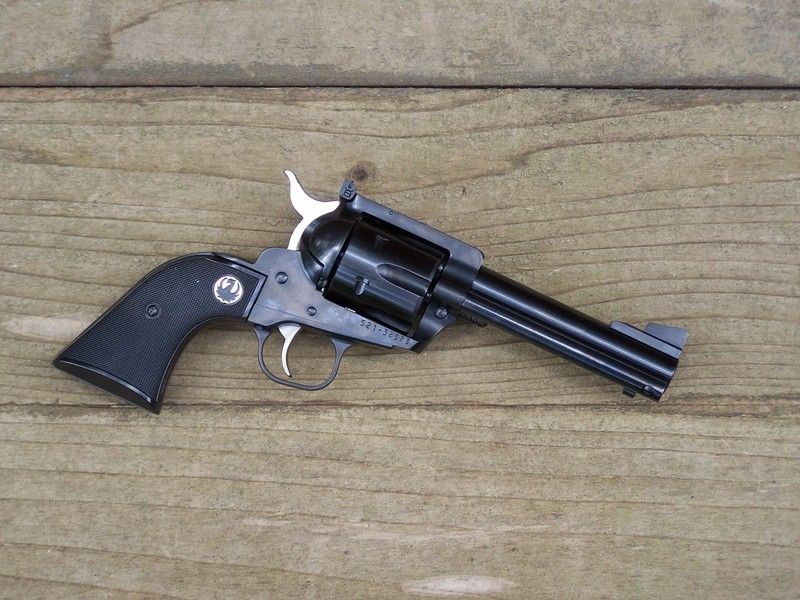 Then, with a little work with a proper fitting screwdriver:
The grips are unmarked and the widow who brought the gun into the shop had no idea where they came from.
Bob Wright